ATTENTION!!! FOLLOWS US ON GOOGLE NEWS and be the first to know about high paying job vacancies so you can apply IMMEDIATELY. Click here to JOIN GOOGLE NEWS.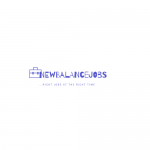 Deloitte is the largest private professional services network in the world. Every day, approximately 263,900 professionals in more than 150 countries demonstrate their commitment to a single vision: to be the standard of excellence, while working towards one purpose – to make an impact that matters.
Deloitte West Africa is a cluster of Deloitte offices that has joined together to provide seamless cross-border services to our clients in the region and to pass on the benefits of scale and access to resources that this organization can generate. Our West Africa practice serves multinationals, large national enterprises, small and medium-sized enterprises and the public sector across these regions: Nigeria and Ghana.
Head of Marketing (Retail)
Reference Number: Job_IP002
Location: Nigeria
Job Summary
Responsible for designing, implementation and measuring of the client's marketing and communications strategy. This would include management of marketing initiatives to enhance brand awareness and market share.
You would creatively communicate the value of our client's services to the customers and target markets.
Duties and Responsibilities
Marketing Strategy:
Develop clear communications strategies and programs supportive of the company's goals for visibility and perception.
Lead on marketing projects, working with the sales, and product teams to set the strategy for major marketing initiatives.
Stay abreast with industry trends and best practices and adjust marketing plans where necessary to stay ahead of competition
Identify marketing opportunities by identifying consumer requirements, defining market, competitor's share and competitor's strength and weakness.
Conduct market intelligence research, understands the competitive landscape and acts as the expert on the company's customers, who they are, how they buy and their key buying criteria.
Develop marketing plan for the retail products, including key activities and budgets to support the retention of existing customers and the acquisition of new customers.
Develop marketing framework to achieve marketing targets in alignment with business objectives.
Develop marketing initiatives to ensure that the right target audience is reached through appropriate channels.
Lead and Execute Marketing Operations:
Oversee the implementation of the Marketing strategy – including campaigns, events, digital marketing, and public relations in collaboration with the Corporate communications unit of the company.
Ensure the implementation of effective control of marketing results, and takes corrective action to guarantee that achievement of marketing objectives falls within designated budgets.
Set targets for marketing team to boost performance and drive profitability.
Collaborate with product management department to develop product positioning and messaging that resonate with the target customer personas
Understands and documents the company's customer process, including where they get information, the who, what, when and why behind the decisions they make, then drive changes to the marketing processes based on lessons learned.
Stakeholder Management:
Deliver projects and programmes that deliver positive ROI for the business.
Manage main stakeholder relationship in the across regions/ sectors and inform and update all key stakeholders on marketing campaigns and progress towards project metrics.
Lead on the 'go to market narrative' and ensure all activities are aligned with the company positioning and values of professionalism and consistency.
Negotiate favourable terms for the company on all marketing contracts, initiatives and projects.
Sales Revenue Growth and Sustainability:
Drive revenue growth through a Business marketing strategy that is closely aligned to the sales strategy, through a marketing mix including thought leadership and research marketing, content campaigns and sales enablement.
Drive audience growth through Retail marketing strategy that drives target audiences which sales can leverage on to sell the company's products and services.
Continuously deliver a holistic strategy of acquisition, retention and engagement for a daily active user growth centric business objective.
Realignment of Marketing Strategies:
Assess the effectiveness of the marketing programs that support the retail products on an ongoing basis, and submits reports to the business leads on required changes.
Plan the launches of new products and releases of existing products, and manage the cross functional implementation of the plan.
Establish and maintain a consistent corporate image throughout all product lines, promotional materials, and events
Develop and ensure implementation of overall marketing and product test markets strategy & approach for product launch.
Be responsible for the marketing budget and building the company brand.
Customer Retention:
Identify and build relationships with current and prospective clients through brand expertise and strategic initiatives.
Develop market retention schemes using insight from customer value analysis and customer feedback.
Utilize insight drawn from priority and target customers to determine the most effective retention strategies for each target group.
Utilize customer usage patterns to establish methods for determining optimal price plans for customers at various points of the customers' lifetime value.
Solicit for and analyse customer feedback in form of surveys, behaviour analysis and purchase trends in order to develop effective marketing strategies.
Maintain an updated database of customers and determine marketing strategies to engage them periodically.
Required Qualifications and Experience
Minimum of Second Class Lower (Bachelor's Degree)/ Upper Credit (HND) in Engineering, Computer Science, or a related field
Professional qualification with the Chartered Institute of Marketing or its equivalent
Has an expert understanding of the tech landscape, including the different products and companies
8 year experience in Sales/ Marketing function  or related field with at least 5 years in a managerial role.
Extensive marketing experience across all marketing and communications channels and a broad knowledge of campaign planning, execution, agency management & post-event analysis.
Strong experience of stakeholder management
Experience in budgeting, forecasting and planning experience in an operational environment.
Experience in using data to illustrate business conclusions
Proven track record of achieving targets and driving sales growth in a business.
Prior experience in product management
Previous experience successfully managing marketing team ideally from a similar industry.
Strong experience as a line manager and a coach leading diverse teams.
Desired Competencies:
Technologically Savvy
Interpersonal Relationship
Team motivation and management
Analytic and Research skills
Problem Solving skills
Computer and graphics design knowledge
Good Workflow management
Communications skills
Digital Marketing.