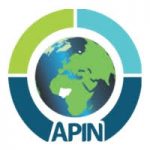 APIN Public Health Initiatives Limited / Gte
Data Science Specialist at APIN Public Health Initiatives Limited / Gte. Please make sure you read the job requirements before applying for this position.
APIN Public Health Initiatives Limited/Gte, formerly known as AIDS Prevention Initiative in Nigeria is a non-governmental organization registered with the Nigerian Corporate Affairs Commission (CAC). APIN has built a strong partnership with the Nigerian Government, which is memorialized through a memorandum of understanding (MOU) with the National Planning Commission. APIN is a leading Nigerian organization in the provision of prevention, care and treatment services to patients with HIV/AIDS, Tuberculosis; Malaria; Reproductive Health; Family Planning; Maternal, Newborn and Child Health, and other non-communicable diseases of public health significance.
We are recruiting to fill the position below:
Job Title: Data Science Specialist
Requisition ID: api-30366
Location: Jos, Plateau
Employment type: Full Time
Department: Monitoring Evaluation & Surveillance
Job Description
S/he will lead the collection of large datasets from different sources, clean, analyze and draw insights for improved program implementation.
In addition, S/he will design Innovative solutions at short notice, participate in scientific publications, including peer-reviewed publications, liaise with stakeholders and provide solutions for their data need. The Data Science Specialist will report directly to the Director of Data Science.
Duties and Responsibilities
Write scripts for frequent on-demand and routine data analysis for both internal and external use
Analysis of big data In HIV, TB or any other field assigned by the supervisor
Work with large datasets and perform basic procedures such as sub-setting, merging, deduplication, re-labelling, amongst other important
Build models such as predictive models using advanced statistical and machine learning approaches
Analyze data using appropriate, advanced statistical methods such as multiple linear regression, mixed effect modelling, amongst other methods
Develop detailed data guide for use in surveys, surveillance and other research activities
Write research proposals, protocols, and ethics/IRB documentation
Carry out data analysis, draw inferences and write the report
Design surveys, determine sample size, write and review research reports, and share research findings in different dissemination platforms, including conferences and peer-reviewed journals
Build simple to complex program dashboards on Excel, PowerBI and or other platforms
Work with team members from other departments
Other tasks that may be assigned
Qualifications
Master's Degree and/or PhD in Data Science, Mathematics, (Bio)statistics, Epidemiology, Computer Sciences or any related scientific field is required.
Experience:
A minimum of 5 years' experience doing data analysis or epidemiology in HIV programs, or any infectious disease program such as TB
Professional experience working with at least two of STATA, Python, R, PowerBI and/or MySQL
Knowledge, Skills and Attributes:
Excellent Excel skills
Strong mathematical, statistical, and machine learning skills
Strong critical thinking, problem solving and innovative approach to challenges
Great interpersonal skills, communication (written and spoken) skills, accountability and integrity
Great team-player, attention to details and accept feedback
Language:
Fluency in English Language (professional level)
Application Closing Date
26th November, 2021.