ATTENTION!!! FOLLOWS US ON GOOGLE NEWS and be the first to know about high paying job vacancies so you can apply IMMEDIATELY. Click here to JOIN GOOGLE NEWS.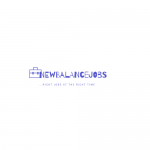 CONSUMER INSIGHTS EXECUTIVE, LAGOS, NIGERIA
Company: Nielsen
Location: Nigeria
ABOUT THIS JOB
Maintain a client service orientation by managing the day-to-day administration of client service and coordinating on analysis and reporting of assigned research projects.
RESPONSIBILITIES
Maintain an accurate, complete, up-to-date and insightful client business profiles to be shared with senior management
Assist senior staff in delivering quality services to clients and ensure the services provided to clients are timely and precise according to client business needs and specifications and at the same time meeting the company's quality standards
Assist in sales activities in conjunction with senior staff in terms of preparation of proposal and credential presentations
Provide research, administrative and operational support to senior staff
Be directly accountable for work conducted for their nominated clients in terms of analyses, charting, etc. and perform quality checks on all reports for alignment to request accuracy and correctness
A LITTLE BIT ABOUT YOU
You're the first to recognize an opportunity, then turn it into a client solution. Pivot is your middle name. Last-minute requests? No problem. You confidently manage data, and you care about the people behind every number. In fact, you're a bit of a people person and feel energized by successful collaboration. You manage relationships and expectations as well as you manage projects, and your experience speaks for itself. Curiosity, communication, and critical thinking drive your work–whether you got your start in sales or consulting, analytics or consumer goods. Now you're ready for what's next. You will maintain a client service orientation by managing day-to-day administration of client service/sales activities and coordinating on analysis and reporting of assigned research projects.
QUALIFICATIONS
Able to influence and persuade.
Strong customer service and interpersonal communication skills.
Ability to analyze and interpret data in a challenging and insightful manner.
Strong and articulate verbal and written communication skills.
Efficient time management, ability to multi-task and detail-oriented.
Displays maturity and creative problem-solving skills in handling crises.
Recommend improvements in work processes within area of responsibility.
Analyses and interprets financial information to ensure the achievement of business targets and early identification of issues/crisis.
Postgraduate or MBA from a well-known institute
2 to 4 years' experience in Consumer Insights role
Strong Client Focus and Proactivity
Working knowledge of statistics and multivariate analysis
Working knowledge of research techniques and methodologies
ABOUT NIELSEN
We're in tune with what the world is watching, buying, and everything in between. If you can think of it, we're measuring it. We sift through the small stuff and piece together big pictures to provide a comprehensive understanding of what's happening now and what's coming next for our clients. Today's data is tomorrow's marketplace revelation.
We like to be in the middle of the action. That's why you can find us at work in over 100 countries. From global industry leaders to small businesses, consumer goods to media companies, we work with them all. We're bringing in data 24/7 and the possibilities are endless. See what's next with us at Nielsen: careers.nielsen.com