ATTENTION!!! FOLLOWS US ON GOOGLE NEWS and be the first to know about high paying job vacancies so you can apply IMMEDIATELY. Click here to JOIN GOOGLE NEWS.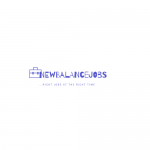 Job Title: Compensation & Benefits Manager
Ref.: AT-229795
Company: APM Terminals
Location: Lagos
At APM Terminals, we are a team of over 22,000 employees spread across more than 58countries and 5 continents united by a passion to provide our expertise in port operations and container management services. By providing the expertise and port infrastructure essential to world trade, we actively support the advancement of the societies around us, enabling local economies to unlock their potential and build an even stronger global community.
Working with a team of talented professionals you will get a chance to experience different cultures and make friends all over the world. You'll find a culturally diverse, stimulating environment at any of our offices, terminals or depots. When you join APM terminals, the world is your workplace.
Key Responsibilities of Compensation & Benefits Manager
Prepares and maintains organizational structures, including Job Analysis, Job Classification and Job grading.
Reviews salary recommendations (merit, equity, promotion) and provides explanations in support of those recommendations. In addition, monitor organisation's salary structure and benefits; administer Incentive Programmes, and balance cost control with the need to attract and retain staff.
Researches and analyses competitor's salary rates and benefits.
Develops and implements competitive benefit packages and remuneration strategy, in alignment with market remuneration conditions and industry benchmarks; ensuring they are in line with legal requirements.
Administers the various compensation programs in the Company, including base pay and total compensation.
Manages classification of internal positions in accordance with the Mercer job evaluation process and company procedure.
Participates in the development and implementation of Manuals, Policies and Procedures.
Manages the administration of Welfare programmes, such as Pension, Medical schemes, NSITF and ensures budget compliance.
We Are Looking For
Requires a university degree in Human Resources, Personnel Management, Social Sciences or in other disciplines such as Statistics, Economics, Accounting, Public Administration, and Business Administration.
Requires at least four to six years of being responsible for compensation, welfare and benefits within an organization. At least two years of management / supervisory experience will be an added advantage.
Must be proficient in the use of payroll system (SAP, Human Manager, IFS)
Must have worked in a multinational organization for at least 3 years.
Must have working knowledge of advanced excel and salary applications.
Must be familiar with Best practices in the professional field of Human Resources.
Requires ability to communicate in English, both verbally and written.
Considerable drive and interest in performance management and improvement processes, for the optimization of company performance and employee development.
Self-starting, taking initiatives to influence events to achieve goals.
Well-organised, timely, and persistent.
Effective teamwork – inside and outside own organisation and authority lines.
Possess empathy, personal tact, cultural understanding, and strong Communication, Presentation and People skills.
We Offer
This position offers career development, exposure to multinational systems and process as well as an outstanding opportunity to join a professional team at APM Terminals and contribute to the success of the organization.
METHOD OF APPLICATION
All Interested and qualified should go to APM Terminals career website on jobsearch.maersk.com to apply