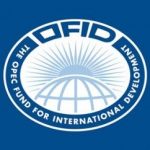 OPEC Fund for International Development
Communications Director at the OPEC Fund for International Development. Please ensure you read the job requirements before applying for this position.
The OPEC Fund for International Development is a multilateral development finance institution established in 1976. Our 12 Member Countries are:  Algeria, Ecuador, Gabon, Indonesia, the Islamic Republic of Iran, Iraq, Kuwait, Libya, Nigeria, Saudi Arabia, the United Arab Emirates, and the Bolivarian Republic of Venezuela.
We are recruiting to fill the position below:
Job Title: Communications Director
Location: Austria
Job Profile
The Communications Director leads the development, implementation, and execution of organization-wide communications strategy that contributes to awareness and engagement of employees and management, with the objective to strengthen its brand, manage reputational risks, engage key stakeholders and leverage relationships to promote the OPEC Fund's interests, all in accordance with the institutional strategy and framework, to deliver progress on the organization's strategic objectives.
Duties and Responsibilities
Defines the short-, medium- and long-term objectives of the department in line with the strategic framework.
Leads the implementation of the OPEC Fund's Communications Strategy.
Advances OPEC Fund's strategic goals by ensuring the production of high-impact campaigns.
Develops a proactive engagement plan with media outlets, especially those from OPEC Fund's partner and member countries.
Maintains a crisis and reputational risk management mechanism for the organization in close coordination with Risk Management.
Plans and submits the annual work program and budget for the department.
Oversees the OPEC Fund's external executive communications, ensuring consistent messaging so that the executive team speaks as one voice for the organization.
Provides strategic and hands-on leadership to the department, and ensures staff is fully informed and engaged around the organization's vision, mission, values and strategic direction.
Effectively leads the department's staff, facilitates development opportunities, and enables a productive, inclusive and respectful work environment.
As member of Senior Management, interacts with members of the OPEC Fund Board and actively participates in Governing Board Meetings, as well as chairing/participating in related committees/meetings.
Ensures close partnership with the OPEC Fund's operational teams.
Effectively collaborates with other members of OPEC Fund's management team to achieve shared outcomes.
Maintains close contacts with the communication departments of partners and develops joint campaigns.
Assumes the role of spokesperson of the organization and engages with a variety of audiences and stakeholders.
Expands relationships with high-level financial and development journalists, specialized business and investor outlets, high-ranking officials of OPEC Fund member countries, high-ranking government officials of partner countries, staff of development agencies, world media and production houses, country news agencies, and officials from other relevant organizations.
Carries out other tasks assigned by the Director-General.
Qualifications and Experience
Master's Degree in Communications, Journalism, Social Sciences or other relevant disciplines
A minimum of 20 years relevant professional experience, including at least seven years at a managerial level
Preferably five years in an international institution
Fluent in English. Good working knowledge of Arabic, French, German or Spanish is an added advantage.
Competencies:
Demonstrable professional communications, managerial, and creative skills.
Strong understanding of the development landscape.
Strong interpersonal skills and ability to interact with senior management, senior government officials and partners.
Demonstrable skills in leading and working in teams, delivering on commitments and managing budgets, while maintaining a positive and forward looking working environment.
Able to create long-term and deep relationships with stakeholders creating trust and form a positive long-term image/impression.
Ability to ensure that team performance is in line with the vision and mission of the institution.
Conscientious and efficient in meeting commitments, observing deadlines and achieving results;
Works collaboratively with colleagues to achieve organizational goals; Create team commitment and drive people's inspiration.
Ability to work in an international multi-cultural environment, with sensitivity and respect for diversity.
Application Closing Date
Not Specified.