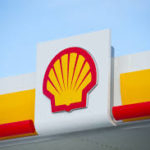 Shell Petroleum Development Company (SPDC)
Business Development Manager at Shell Petroleum Development Company (SPDC). Please make sure you read the job requirements before applying for this position.
Shell Petroleum Development Company (SPDC) is the pioneer and leader of the petroleum industry in Nigeria. We invest heavily in our employees, which is reflected in our industry-leading development programme and our commitment to see our employees' ideas travel and come to fruition.
We are recruiting to fill the position below:
Job Title: Business Development Manager
Ref. No.: R54757
Location: Lagos
Job type: Full time
Worker Type: Regular
Job Family Group: Trading Jobs
Business unit: Downstream
Experience Level: Experienced Professionals
Job Description
Shell Energy Nigeria is creating a significant growth opportunity in the marketing and sales of natural gas, tapping into a large market currently consuming liquid fuels, helping to provide cleaner and affordable energy to the Nigerian people driving economic development.
Shell in Nigeria has a substantial footprint with a rich natural gas portfolio and is supportive of the Nigerian government ambition to drive gas development building on its Local Distribution Company, Shell Nigeria Gas, as starting point.
Where you fit in:
You will be part of a newly created team (New Business Development) in Shell Energy Nigeria, working closely together to deliver the business.
As Business Development Manager, you will be at the forefront of this challenging ambition by creating and developing new opportunities for growth; gas is an essential element of driving the production and manufacturing base of Nigeria.
As a key catalyst to Nigeria's industrialization, you will be required to capture the demand for Shell gas by operating and evolving industries as part of Nigeria's ongoing economic growth and development. These opportunities sometimes may have some power needs also being met through the Sales opportunity developed.
What's the role?
The role is key to drive the growth ambition for the business. Based on your experience in gas and energy marketing and the value chain, you will develop an intimate relationship with customers, partners, regulators and other players to identify, develop and close deals for Shell to grow its sales to the Industrial sector.
Your further accountabilities will include:
Unlocking new demand involves landing deals with customers or production facilities underpinning significant natural gas and power infrastructure development.
You will develop the agenda for gas sales to the Industrial sector in Shell Energy Nigeria and drive the growth of the business, in collaboration with the wider Shell Nigeria organization, Shell Energy and potentially the New Energies team.
The role will allow you to develop new business models and deal types. Being part of the newly setup Shell Energy Nigeria will allow you to work in a highly entrepreneurial environment under a clear mandate to grow.
What we need from you?
We're keen to hear from individuals with preferably minimum of 10 years of working experience in sales, business development in the Nigerian midstream and downstream gas market and a Bachelor's Degree in Business, Economics, Accounting, Engineering or equivalent. Alongside this, we'd hope to see the following on your CV:
Experience in gas commercial with understanding and experience in natural gas sales and marketing (supply, regulation, technical, business development, commercial & agreements, valuation, finance and risk management). Previous trading experience is a plus.
Solid understanding of relevant commercial agreements (e.g. gas supply agreements, transportation capacity agreements, joint development and join venture agreements, service agreements, etc.)
Commercially savvy in engaging customers, internal and external stakeholders; building strong and trusted networks.
Strong business development skills and entrepreneurial capabilities, business development/origination in immature markets.
Strong and proven negotiator, trusted partner of commercial counterparties, strong commercial acumen; ability to protect and maximize profit for Shell.
Self-starting, analytical, problem solver, able to work with limited guidance.
Proven track record as deal maker for opportunities.
Experience in dealing with usual complexities of business and investment transactions with many stakeholders in immature markets.
Ability to create value propositions, develop and close deals.
You are a team player, and love to work in a dynamic and exciting new business with a mandate to grow and you have a track record in commercial roles including closing deals.
Application Closing Date
Not Specified.
Method of Application
Interested and qualified candidates should:
Click here to apply online
Scam Warning
Shell does not request monetary payments (e.g. insurance policy, visa/work permit, HUET or HSSE training, special job offer, etc.) for employment. Individuals who are interested in opportunities within the Shell Group will find open positions listed on the company websites www.shell.com/careers when available.
Shell does not make use of employment forms; neither does the Company process CVs that have not been submitted through the proper websites: www.shell.com/careers. All successful applicants who receive an offer of employment from Shell would have been required to go through a formal and transparent recruitment process.
To learn more about Shell's recruitment process please visit our website www.shell.com/careers.
Shell is an Equal Opportunity Employer.