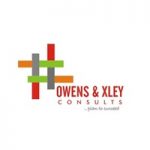 Owens & Xley Consults
Bookkeeper Job at Owens & Xley Consults. See the job requirements before applying for this position.
Owens & Xley is a full-service business consulting and advisory company located in Lagos, Nigeria. We love creating practical solutions that assist entrepreneurs to navigate the day-to-day challenges of running a business.
At Owens and Xley Consults, everything we do is geared towards helping you build the business of your dreams and living the life you desire. Whether you are thinking of becoming your own boss or currently have your own business, we have solutions designed to support you.
We are recruiting to fill the position below:
Job Title: Bookkeeper
Location: Lekki, Lagos
Employment Type: Full-time
Job Description
The Bookkeeper would be responsible for maintaining sales records. He/She will maintain pricing records, receive funds and issue receipts. The bookkeeper will also submit and file regular reports.
Job Duties and Responsibilities
Maintain an accurate record of financial transactions
Recording of debits and credits.
Requirements, Skills and Knowledge
B.Sc / HND in a related field
At least one year of experience in a similar role.
Basic accounting skills
Data entry skills
High attention to detail
Proficiency in MS Excel
Produce work with a high level of accuracy
Good organization skills
Salary
N60,000 / month.
Method of Application
Interested and qualified candidates should forward their CV to: [email protected] using the Position as the subject of email
Application Deadline  
6th December, 2020