ATTENTION!!! FOLLOWS US ON GOOGLE NEWS and be the first to know about high paying job vacancies so you can apply IMMEDIATELY. Click here to JOIN GOOGLE NEWS.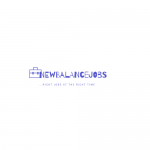 Job Title: Procurement Officer
Company: Baobab
Location: Kaduna/Abuja
Direct Supervisor: Admin/Expansion/Facility Manager
Baobab is an investment company in microfinance, created in July 2005 by Planet Finance, established in Paris. Baobab's mission is to provide financial services and savings products to entrepreneurs unserved or underserved by the traditional financial sector by building a group of leading microfinance banks and finance companies in at least 15 countries by 2015.
Responsibilities
We are looking for an astute Procurement Officer to oversee purchasing activities and ensure that purchased items are both cost-efficient and of high quality.
The Procurement Officer's responsibilities include supervising staff, maintaining positive supplier relations, evaluating supply options, approving purchases, and maintaining accurate records
Tasks
Overseeing and supervising employees and all activities of the purchasing department.
Preparing plans for the purchase of equipment, services, and supplies.
Following and enforcing the company's procurement policies and procedures.
Reviewing, comparing, analyzing, and approving products and services to be purchased.
build relationships with existing suppliers and find new ones offering the desired product at competitive prices.
Managing inventories and maintaining accurate purchase and pricing records.
Maintaining and updating supplier information such as qualifications, delivery times, product ranges, etc.
Maintaining good supplier relations and negotiating contracts.
Researching and evaluating prospective suppliers.
Preparing budgets, cost analyses, and reports.
provide information support to other departments in terms of procurement.
study the new offers of suppliers;
determine the types of goods that must be withdrawn from the range or enter into it;
Ensure that Baobab always have promotional materials from suppliers
control the performance of duties towards suppliers; advise sellers, and sometimes buyers; control the movement of goods and the timing of shipment of goods.
review supplier claims and resolves conflicts; control product quality.
Additional procurement officer responsibilities:
In case of a decrease in demand for certain products, taking corrective measures with the marketing department.
Achievement of the required level of turnover
Business trips for dialogue with suppliers and procurement
Research of new markets
Fulfillment of individual official assignments of the management
Qualification and Requirements
Degree in Accounting, Business Administration, Economics, Development Economics, Social Science or any relevant degree to Procurement.
Minimum 1-2 years experience as a procurement officer or related position.
Proficient computer skills, including Microsoft Office Suite (Word, PowerPoint, Outlook, and Excel).
Excellent verbal and written communication skills.
Ability to multitask, prioritize, and manage time efficiently
Accurate and precise attention to detail.
Ability to work well with management and staff at all levels.
Goal-oriented, organized team player.
Applicants should reside within the vacant region
Skills:
Analytical, practical mindset
PC proficiency at the level of the confident user
Knowledge of the basics of economics
Understanding of the transport, logistics and customs system.
Knowledge of English and other languages (depending on the specifics of the company)
Ability to handle large amounts of information
Stress tolerance and the ability to quickly make effective decisions
Knowledge of supplies and contractual terms
Effective planning and prioritization skills
Mastering the basics of working in corporate information systems.
Ability to negotiate
Possession of practical communication skills.
Solid knowledge and understanding of procurement processes, policy, and systems
METHOD OF APPLICATION
All Interested and qualified candidates should send their CV to: fmaidugu@baobab.bz , ngrecruitment@baobab.bz , hrnigeria@baobab.bz with the Job Title as subject of the mail