ATTENTION!!! FOLLOWS US ON GOOGLE NEWS and be the first to know about high paying job vacancies so you can apply IMMEDIATELY. Click here to JOIN GOOGLE NEWS.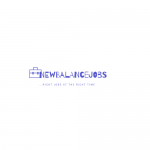 First Bank of Nigeria Limited (FirstBank)
Analyst, Database Management
Company: First Bank of Nigeria Limited (FirstBank)
Job ID: 1900003Y
Location: Lagos
First Bank of Nigeria Limited (FirstBank) is Nigeria's largest financial services institution by total assets and gross earnings. With more than 10 million customer accounts, FirstBank has over 750 branches providing a comprehensive range of retail and corporate financial services. The Bank has international presence through its subsidiaries, FBN Bank (UK) Limited in London and Paris, FBNBank DRC, FBNBank Ghana, FBNBank Gambia, FBNBank Guinea, FBNBank Sierra-Leone and FBNBank Senegal, as well as its Representative Offices in Johannesburg, Beijing and Abu Dhabi.
Description
Install and configure relevant network components to ensure database access as well as database consistency and integrity
Install and configure oracle and SQL databases
Use database management system software and tools to investigate problems and collect performance statistics and create reports.
Carries out routine configuration/installation and reconfiguration of database and related products.
Respond to and resolve basic database issues Oracle and SQL
Provides 24/7 Database Management Support on a Shift Basis
Monitor database growth on a weekly basis to generate Utilization Statistics for Capacity Planning Management
Administration of the bank's Enterprise Backup and Recovery System while ensuring that adequate backup of data is taken and readily available for recovery and restoration
Keep accurate inventory of all databases
Ensure proper documentation of database infrastructure processes and procedures in the Departmental Standard of Operation Document (SOP).
Ensure all Changes to the Configuration of databases follow strictly the bank's change management process
Prepare daily performance reports for databases
Perform other duties as may be assigned by Team Lead and Head, Datacenter Services
Qualifications
Education:
Minimum Education: First Degree in Numerate course ( Math, Engineering, Chemistry, Physics, Computer Science); Higher Degrees/Professional Certifications (an added advantage)
Experience:
Minimum experience – 2 years relevant experience in the banking industry with at least 1 year in Datacenter Services
METHOD OF APPLICATION
Use the link(s) below to apply on company website.