ATTENTION!!! FOLLOWS US ON GOOGLE NEWS and be the first to know about high paying job vacancies so you can apply IMMEDIATELY. Click here to JOIN GOOGLE NEWS.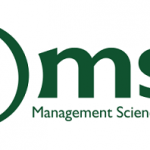 Management Sciences for Health (MSH)
Accountant job at Management Sciences for Health (MSH)
Job Title: Accountant II
Job ID: 13-10851
Location: Nigeria-Abuja
Group/Office: PDG (Program Delivery Group)
Dept/Unit: PDGGEN – Program Delivery Group
Project/Program: A576 – PMI – S
Reports To: Senior Accountant
Grade: G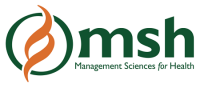 About Management Sciences for Health (MSH)
Management Sciences for Health (MSH), a global health nonprofit organization, uses proven approaches developed over 40 years to help leaders, health managers, and communities in developing nations build stronger health systems for greater health impact. We work to save lives by closing the gap between knowledge and action in public health.
Overview
PMI-S is a five-year PMI/USAID flagship malaria project implemented through a consortium led by MSH. The project is supporting the Government of Nigeria through its agencies at the federal, state, LGA and community levels to reduce under-five and maternal mortality by delivering quality services for management of malaria, its complications, and prevention. PMI-S project focuses on strengthening the capacity of the National Malaria Elimination Program (NMEP) for the implementation of the National Malaria Strategic Plan 2014-2020.
PMI-S will target eight states of Nigeria, namely: Akwa Ibom, Benue, Cross-River, Ebonyi, Nassarawa, Oyo, Plateau and Zamfara.
Under the overall supervision of the Director of Finance and Administration (DFA), PMI-S, the Accountant will be responsible for assisting the Senior Accountant/Finance Manager with safeguarding the assets (financial and physical) of MSH and ultimately the U.S. Government or other donor against fraud, loss or misuse. The Accountant will be responsible for ensuring that any money expended in the field is done in accordance with Generally Accepted Accounting Principles, MSH policy, and any cost principles imposed by the donor agency.
The Accountant will be aware of, and adhere to, MSH's Procurement Integrity standards in all activities.
Specific Responsibilities
Prepare payment vouchers
Properly code all transactions
Control and enter all expenses from the petty cash
Payment of expenses, including per diem and transport to participants during activities in the field
Prepare and control advances
Assure balances of unused portions of advances are deposited into the MSH account
Prepare deposit slips for cash to be deposited into the bank account
Reconcile advances, including review of receipts, coding of expenses on the general voucher and entering into QuickBooks
Maintain accounting files
Follow up on outstanding advances and assure timely reconciliation
Control consumption of project (petrol, electricity, water, telephone)
Participate in the improvement of the accounting system and the system of internal control
Create all financial reports as requested by supervisor
Preparation and filing of forms for payments of taxes and social security
Ensure that payments are processed accurately, timely, and safely (to minimize MSH's risk exposure)
Ensure that treasury practices in country minimize MSH's cash exposure
Ensure that entries are entered into financial system accurately and timely
Ensure that month and year-end accounting activities are done accurately and in compliance with MSH policies and procedures
Ensure that systems are in place in country to ensure that operations are managed and staff act in full compliance with local laws, adhere to contract/award and donor requirements, and comply with MSH policies and standard operating procedures
Systems are in place ensure that appropriate staff members are aware of and understand laws, contract/award and donor requirements, and MSH policies and procedures
Monitor and ensure compliance
The responsibilities and duties are indicative only. The responsibilities and duties are subject to change to meet the needs of the project, the organization and the donor.
Other tasks as requested by supervisor
Qualifications and Experience
Minimum of University Degree or HND in Accounting/Finance
Minimum of 6 years of post-degree/HND experience in accounting/finance
Knowledge of US Government funded programs, regulations and requirements
Experience or understanding of key aspects of accounting. Experience with U.S. government projects helpful, but not mandatory
Proficiency in Microsoft Office programs, especially Excel spreadsheets
Experience in the use of accounting software (QuickBooks preferred)
Understanding of the basic tenets of Cash Control, Asset Management and Bank Reconciliation
Demonstrate good judgment and sound financial "common sense"
Knowledge and Skills:
Verbal and written language skills in English required including speaking, writing, understanding, and reading and the ability to conduct business in English
Excellent communication skills
Excellent organizational and interpersonal skills with a service-oriented outlook
Advanced reporting skills
Computer skills including proficiency in Microsoft Office Suite applications (Excel spreadsheets, word processing, and electronic mail along with data entry experience)
Competencies:
Ability to work under pressure
Ability to work independently, prioritizes tasks, and meets deadlines
Ability to work in a team Extensive knowledge of USAID rules & regulations and Experience with U.S. government projects helpful
Understanding of the tenets of cash control and asset management, and must be able to complete timely and accurate account reconciliations
Ability to follow MSH and donor policies and procedures for procurement and documentation, and ensure adequate accounting documentation fora proper audit trail.