One Acre Fund 2020 Rising Leaders Program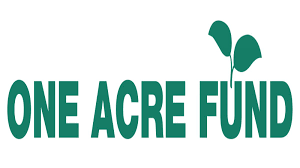 About One Acre
One Acre, founded in 2006, supplies smallholder farmers with the agricultural services they need to make their farms more productive. We provide quality farm supplies on credit, delivered within walking distance of farmers' homes, and agricultural trainings to improve harvests.
Our success is measured by our ability to make farmers more prosperous: On average, farmers harvest 50 percent more food after working with One Acre Fund.
We serve more than 800,000 farm families in Eastern and Southern Africa, with more than 7,500 full-time staff, and we aim to serve 1 million farm families by 2020.
About the Program
We are growing quickly in 2020 and scaling our program to new regions in Rwanda. The Accelerated Hiring program is meant to build our program staffing to meet our growth goals in 2020 and beyond.
Location: Rwanda
The 2020 Rising Leaders Program
Applicants to the 2020 Rising Leaders Program will be considered for a variety of exciting and impactful jobs in One Acre Fund Rwanda. In all positions, you will grow quickly through field experience and direct interaction with smallholder farmers. Typical positions will manage small to medium sized teams. You will work on important projects that require collaboration with other teams, and you will contribute to country wide decisions and strategy in your area of expertise. When applying, you will be considered for multiple roles in One Acre Fund Rwanda.
Example positions:
Market Access Associate:
Build farmer prosperity by connecting them to markets for their harvests. Design and run pilots, partner with buyers, build operations, analyze results to develop long-term strategy
Seed Operations Lead:
Improve our input seed processing operations to prepare for future scale. Manage a team and improve our data management
Agricultural Impact and Behavior Change Lead:
Increase farmer impact by improving compliance of proven agricultural practices through the development of agricultural trainings tested in the field that lead to farmer behavior change
Marketing and Radio Advertising Lead:
Create an above the line marketing strategy to reach hundreds of thousands of Rwanda farmers. Research farmer behaviors, transform your research into radio/campaigns, and build the Marketing Unit to reach more farmers
Strategy & Operations Analyst:
Work on large projects to guide strategy changes and improvements across departments. Manage projects end-to-end: understand the problem, plan, analyze data and implement
Repayment Operations Lead:
Lead the team responsible for managing One Acre Fund Rwanda's portfolio of micro-finance farmer loans. Create annual strategy, lead team, and implement through the field team

Rural Retail Operations Lead:
Scale our agro-dealer partnership program by 5x. Design programs and set up systems for scalable operations while improving performance at each shop
Qualifications
We are looking for professionals with a long-term commitment to our mission and Rwandan farmers. Candidates who fit the following criteria are encouraged to apply:
2+ years of work experience at similar organizations. A background in agriculture or social enterprise is preferred
Good humor, patience, and a humble approach to service
History of quickly producing impactful project results at scale
Comfort with data analysis, able to work with data and make informed, evidence-based judgments
Have a working knowledge of written and oral English (Kinyarwanda a plus)
Experience leading teams to coordinate and accomplish projects
Remuneration
Compensation:
Determined by experience.
Benefits:
Health insurance
Paid time off
Sponsor International Candidates:
Yes, we are willing to sponsor visas for all African nationals.
Career growth:
We invest in career development. We have an established feedback culture and structured process for career advancement.
Members of the Rising Leaders Program will grow professionally by taking on challenging projects and receiving feedback, coaching, and trainings.
Method of Application
Schedule
We will complete hiring for the 2020 Rising Leaders hiring by 30 March. See below for the accelerated hiring schedule:
February 21: Application Deadline
After submitting your application: An online survey will be sent to you to complete at your convenience. You will also receive a separate email communication with a link to an online exercise that you can also complete at your convenience. Both the survey and exercise should take you 1-2 hours to complete combined.
February 17 – March 6: Phone interviews (1 hour – scheduled on a rolling basis after you submit your exercise)
March 9 – March 21: In Person Interviews (2-3 days in Rwanda, travel supported by One Acre Fund – scheduled on a rolling basis)
March 30: Offers made to candidates
Note
We understand that some candidates, especially those outside Rwanda, may have difficulty scheduling in person interviews. Please note any restrictions we should know about when filling out the application form below.
One Acre Fund never asks candidates to pay any money or pay for tests at any stage of the interview process. Official One Acre Fund emails will always arrive from an @oneacrefund.org address. Please report any suspicious communication here ([email protected]), but do not send applications or application materials to this email address.
We are committed to equal employment opportunity regardless of race, color, ancestry, religion, sex, national origin, sexual orientation, age, marital status, disability, gender, gender identity or expression. We are proud to be an equal opportunity workplace.
If you have experience in any of the specified areas stated up, please highlight them in your application.
Interested and qualified? Go to One Acre Fund career website on to apply