Those in the Kennel attendant job are those with the responsibility of providing care to animals in veterinary centers or shelters. They are usually regarded as Kennel Assistants.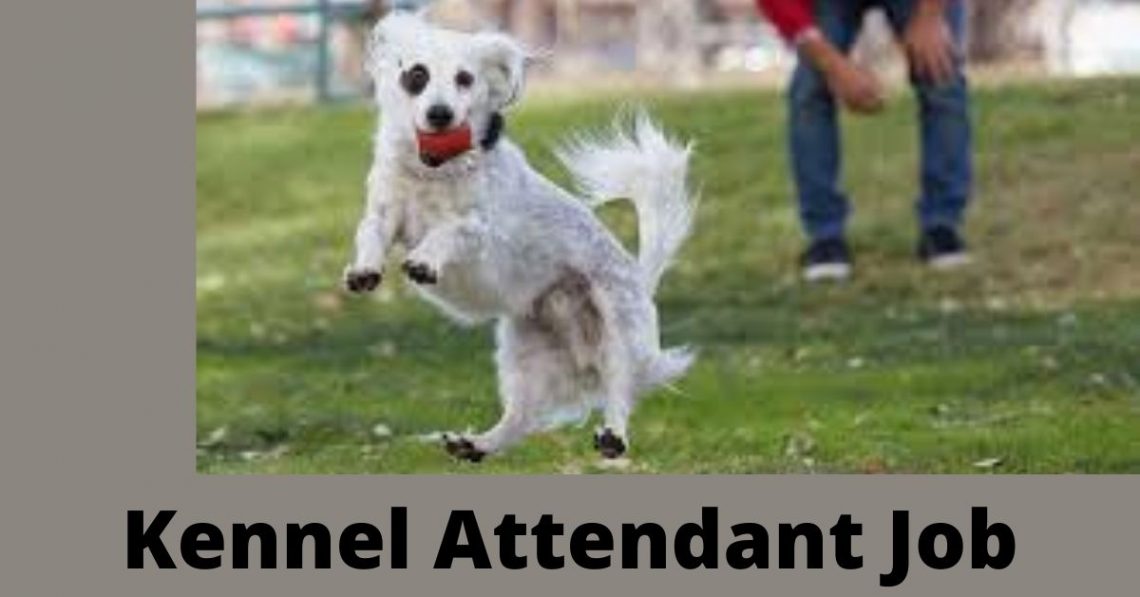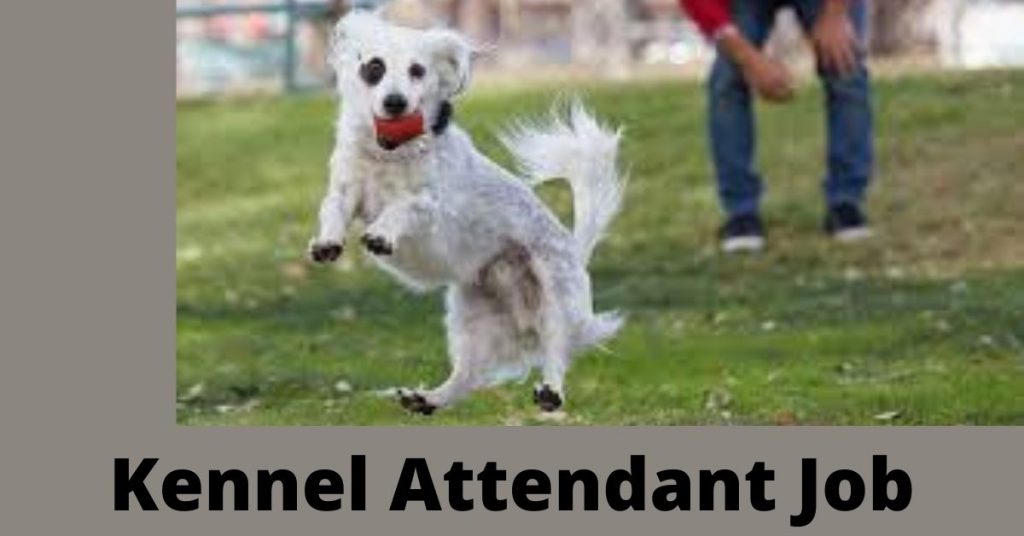 They are directly supervised by a breeder, kennel manager, veterinarian, and other facility supervisors. Their jobs vary slightly depending on where their work is needed for example; In boarding kennels (which operates as a part of a veterinary clinic), kennel attendants may assist in handling dogs for veterinary procedures that are performed during their stay.
Whereas, in some kennels where dogs undergo training, attendants being supervised by the trainer assist in such activities as needed when the dogs are being trained.
The care in which kennel assistants provide ranges from nutrition to health, all this put together is to ensure a state of well-being to the animals. To be a competent kennel attendant, you should be able to fashion your care to meet the animals' physical, emotional, and behavioral difficulties.
Unlike humans, animals are difficult beings to relate with of understanding, you need a special skill to know when they are either in pain, agitated or need food to eat. Some of these vital skills for kennel attendants are;
Tolerance: Must be ready at all times to condone whatever attitude customers might throw at them. Must also have hands-on experience in relating with animals.

Adequate animal-care Knowledge: A kennel attendant must have a thorough knowledge of all animal care, kennels, medical terms, and standard procedures.

MS office tools proficiency: Being well advanced in the art of MS office tools and handling of equipment is a plus.

Provision of samples for analysis: Analysis is an inevitable task in the kennel attendant job, you should be good at collecting and submitting samples as well as documents for analysis.
The Kennel Attendant Job
Salary
The majority of the kennel attendant posts are regarded as entry-level roles and their pay is likely to be close to minimum wage although, those having more experience or working for larger facilities stand the chance of earning higher wages.
Another set of kennel attendants that may earn higher are those with expanded responsibilities (such as assisting with training) because of their added workload.
Although the U.S. Bureau of Labor Statistics (BLS) does not have a separate category for kennel attendant salary data, it still includes kennel attendants under the more general category of animal care and service workers.
The BLS data of 2018 clearly shows that the lowest 10% of wages paid to animal care and service workers was less than $18,160, or $8.73 per hour. This is where most kennel attendant positions would fall on a pay scale.
Requirements
Just as every other jobs seek requirements before employment, kennel attendant job is not over-ruled, below are such requirements;
High school diploma or equivalent.
Previous experience of caring for animals is also a plus.
Strong organizational, analytical, and problem-solving skills.
Ability to lift up to 50 pounds without any assistant.
Excellent interpersonal skills.
Physically fit and agile.
A passion for animal welfare.
Available to work during at any time called upon; be it evenings, weekends, and public holidays, as occasions may have it.
Education
To secure a job as a kennel attendant, you don't need any degree of formal training. You only have to go through the common entry-level position which is for high school students or undergraduates who have a passion for the animal-related field of study.
Many aspiring veterinary technicians, veterinarians, breeders, and groomers start out as kennel attendants, and some of the kennel attendants applicants who made it through must have had an experience pet-sitting animals.
Any level of experience is the one with family pets and may also count toward a candidate's prior experience. Good enough, most kennels have experienced staff who can train newly employed attendants in order to complete the required daily duties.
Responsibilities
As earlier said, a kennel attendant has the obligation to care for animals. Below are some of their their responsibilities.
To Keep Kennels and Animal Cages Clean
A kennel attendant ensures kennels, veterinary treatment spaces, and cages are kept clean. They equally make available the workspaces and tools in which the veterinarian or trainer is to use in treating animals.
2. Efficient as Discharging their Duty as an Office Help
Most times, kennel attendants are the first stop by point for customers because they stick around to bid welcome. They take the office calls, take bookings, maintain records, and also process payments. They can also work directly to help veterinarians or veterinary assistants with some of their office works.
3. Closely Monitor and Pay Attention to Every Detail Regarding the animal's Behavior
A kennel attendant is accountable to the animals in his/her care. It is their duty to closely monitor the animal's behavior, their response to environmental conditions, etc, and record vital information and health statistics of each pet under care.
Also See: Veteran Doctor at Alan Grant
4. Proper Management of the Inventory
Managing inventory is just another major responsibility of a kennel attendant. They count each supply and restock supplies as the case may be. They inform the appropriate quarters when more supplies are needed, this is usually a good way to maintain the inventory.
5. Provision Of Basic Animal Care
These basic animal care include; bathing the animals, feeding them when they are hungry, giving them medications to stay fit, keep them company by playing with them, over-seeing that pets in their facility gets to exercise, keeping the animals clean and grooming them, etc.
Other kennel attendant's Responsibilities include;
Ensuring that the animals have ample, fresh food and water at all times.
Cleaning animal waste, spilled food, hair, and other debris from the kennels.
Disposing of trash in a timely manner.
Transporting animals to and from the kennels.
Accompanying animals on walks, if required.
Calming animals who are in distress.
Adjusting the air temperature to ensure that the animals remain comfortable.
Reporting significant changes in functioning to the Veterinarian or medical professional on duty.
Evacuating all animals if an emergency occurs.