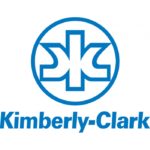 Website Kimberly Clark
WECA Procurement Manager at Kimberly Clark, Interested and qualified candidates should see the job details and apply.
Kimberly-Clark
Kimberly-Clark and its well-known global brands are an indispensable part of life for people in more than 150 countries. Every day, 1.3 billion people – nearly a quarter of the world's population – trust K-C brands and the solutions they provide to enhance their health, hygiene, and well-being. With brands such as Kleenex, Scott, Huggies, Pull-Ups, Kotex, and Depend, Kimberly-Clark holds No.1 or No. 2 share positions in more than 80 countries.
We are recruiting to fill the position below:
Job Title: WECA Procurement Manager
Ref No: 802510
Location: Lagos
Worker Type: Employee
Worker Sub-Type: Regular
Time Type: Full timekimber
Main Purpose
This is an excellent opportunity for a seasoned Procurement professional with experience in Strategic and Operational Procurement activities.
The candidate must be self-motivated and be able to work in a multi-tasking environment.
Main Responsibilities
Procurement experience and Mill/MRO category knowledge is a requirement:
Ability to drive results, ensuring continuity of services and achieving stretch savings targets.
For current projects in play, the ability to understand the intent of these projects, evaluate the activities still required to complete the projects successfully and continue execution.
Ability to work closely with business partners within the business, being a key contact for specific categories.
Ability to connect to the wider EMEA team, to leverage their knowledge and capabilities.
Control Mill related spend, negotiate and contract spend where possible and manage day to day requirements for this spend category (MRO – Maintenance, Repairs and Operations).
The Procurement Manager is responsible for the timely and cost-effective sourcing of the MRO category in accordance with corporate policies and procedures.
What You Will Do
Execute a procurement strategy that:
Maintains continuity of service and delivers value to the business
Driving Cost Savings
Maximize cost savings for all services to improve K-C's level of profitability.
Engagement with the Business
Maintain close, co-operative relationships with business partners in all WECA Mills.
Manage communications between K-C suppliers and our internal business partners to ensure business needs are met on an ongoing basis.
Engagement with the EMEA Team:
Maintain co-operative relationships with colleagues across the regional teams. Leverage these relationships to drive value for the WECA business.
As required support the Global team and implement contracts negotiated by the Global and EMEA teams.
Continuous Improvement:
Help to drive the adoption of Lean within the procurement team, and work with business partners on their Lean initiatives.
Lead the adoption of category strategy reviews and the tools and techniques delivered as part of the global procurement academy.
Ensure that internal control requirements (Procurement Clear Guide) are met in an efficient and effective manner.
Category Responsibility:
Ensure that the company requirements for the MRO category are fulfilled with the optimum quality, service, and total cost of ownership, which are consistent with the needs of our internal business partners as well as the opportunities presented by the market.
Develop and maintain expertise on vendor selection, relationships and negotiation.
Operate with an End-to-End Supply Chain / Business mindset, to ensure service continuity, continuous improvement and maximized value delivery.
Must-Have
5-10 years of relevant experience in Procurement (MRO/Technical Procurement/Industrial Procurement), with a Bachelor's Degree as an advantage, with Mill/MRO category experience
Strong interpersonal skills (cross-functional teamwork)
Strong communication and presentation skills
Strong quantitative and data analysis skills
Good influencing skills
Excellent negotiation skills
Experience in importation process (e.g. incoterms, forex)
Problem-solving experience in reducing total costs
MRP / System experience and understanding (PR-PO), Skype
Experience in RFI (request for information) and RFP (request for proposal) – tender process.
Must be able to prioritize is a highly demanding environment
Computer literate with experience in Microsoft (Excel, Word and PowerPoint at least)
Application Closing Date
Not Specified.