ATTENTION!!! FOLLOWS US ON GOOGLE NEWS and be the first to know about high paying job vacancies so you can apply IMMEDIATELY. Click here to JOIN GOOGLE NEWS.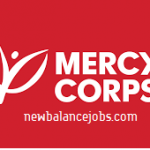 Mercy Corps Nigeria is recruiting candidates for Technology for Development (T4D) Advisor
About the Company
Mercy Corps Nigeria is an NGO company that have been working in the most marginalized and rural regions of Nigeria to deliver urgent, life-saving assistance and promote development.
Job Title: Technology for Development (T4D) Advisor
Location: Abuja
Company: Mercy Corps Nigeria
Job Description
Nigeria is the most populous country in Africa, and its influence spreads across the continent. Yet, inequality and insecurity have consistently undermined Nigeria's development. Mercy Corps Nigeria was established in 2012 to respond to these challenges.
The Nigeria team is headquartered in Abuja, in the Federal Capital Territory (FCT), with offices throughout Nigeria. With a strong and growing team of over 200 staff, Mercy Corps is currently serving over 600,000 beneficiaries across the country with programming in Lagos in the South; Kaduna, Benue, Nasarawa and Plateau in the Middle Belt; Kano, Yobe and Borno in the North.
Programs include girls' education and financial inclusion, community peacebuilding, market-based livelihoods and a multi-sector humanitarian response that has a strong emphasis on WASH, Shelter, Cash and Protection. With the vision of a Nigeria in which all people are empowered, engaged, resilient and secure, Mercy Corps Nigeria focuses on the root causes of conflict, governance, humanitarian response, and market systems development.
Working with a diverse funding base that includes the United States Agency for International Development (USAID), UK Department for International Development (DFID), United Nations (UN), European Commission (EC), European Humanitarian Aid and Civil Protection (ECHO), Global Affairs Canada (FKA DFATD), and several foundations, Mercy Corps empowers people to recover from crisis, build better lives and transform their communities for good.
Mercy Corps is starting a five-year, $30 million USAID-funded Rural Resilience Activity in Nigeria's northeast. The purpose of the Rural Resilience Activity (RRA) is to sustainably move people out of chronic vulnerability and poverty. The Rural Resilience Activity will enable individuals and communities to engage in strong and sustainable market systems rather than continuing to rely on humanitarian assistance and faltering with each new shock.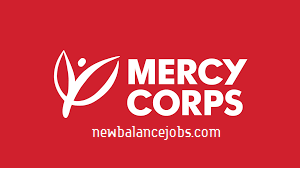 Job Position Summary
The T4D (Technology for Development) Advisor will be responsible for the technical leadership, expert support, and capacity building aspects of the technology of the Rural Resilience Activity and team.
S/he will closely work with the (Deputy) Chief of Party and program leadership team to in developing and implementing strategies for the use of technology in project activities, management systems, and monitoring evaluation and learning.
The T4D advisor is an advocate and conduit for the adoption and use of digital technology within the program.
The advisor is responsible for leading the way in digital inclusion and building capacities of teams to have full engagement in pursuing tech-based services to project participants including but not limited to financial services, agricultural advisory services, market linkages etc.
S/he will be an innovative outside the box thinker in championing technology in the project where every team member and project participant is an 'applied technologist', comfortable experimenting with and using ICTs in their program work. Ultimately, the role will drive Rural Resilience Activity's work to maximize the use of digital technology for greater impact.
The advisor ensures the tech proposed mechanism is fit for purpose, runs smoothly, and promotes staff awareness and engagement.
S/he will be responsible in the design of project interventions, partnership development, representation of the project and Mercy Corps in key technology forums and events, and staying current on industry innovation and best practices.
Essential Job Responsibilities
1. Strategy & Vision
Provide technology-related advice and guidance to the RRA Activity team in the development and execution of project activities.
Develop and maintain an understanding technology requirements and opportunities that can be adapted/contextualized for application across interventions under the RRA, and support (Deputy) CoP and other technical areas within the program in relation to these requirements and opportunities"
Lead in developing an ICT4D strategy of the RRA.
Advise project management on current and leading technology and the potential benefits.
Assist in, or lead the design of, new technology applications and their associated models for sustainability and scalability where possible.
2. Program Management
Work closely with thematic area leads including financial services, market systems, youth, resilience, and MEL to ensure the use of the right technologies for greater impact.
Ensure that program implementation is responsive to communities and partners and consistent with Program Management at Mercy Corps (PM@MC) and other relevant principles, values, quality standards and strategy.
Take leadership in identifying and addressing program quality needs. Collaborate with theme leads and program leadership to solve problems.
Co-design and co-implement technical solutions with RRA teams
Working with program leadership and field teams to design and implement advanced and innovative technological solutions to key problems.
Manage and/or coordinate with local implementing partners.
Coordinate with procurement, logistics, security, administration and human resources teams to ensure operational systems support field activities.
Lead relevant T4D related communications with key program stakeholders and implementing partners, and work to drive strong, open and sustained communication channels throughout the function"
3. Team Management
Assist team members with information, tools and resources to improve performance & reach objectives.
Promote accountability, communicate expectations and provide constructive feedback informally and formally via regular one on ones and performance reviews.
Create and sustain a work environment of mutual respect where team members strive to achieve excellence.
4. Finance & Compliance Management
Ensure compliance with donor and Mercy Corps regulations.
leading any technology-related procurement processes with service Integrators, service providers, and/or technology partner
Draft and/or review scope of work to hire and manage any technical consultants, including review for technical efficacy and contract budget.
Maintain accurate knowledge of the grant/funding status at the end of each month, making recommendations to adjust as necessary, but overall ensure Mercy Corps accurate budget compliance.
5. Influence & Representation
Represent Mercy Corps at government, donor, NGO and other relevant events, in close coordination with the Chief of Party and country leadership.
Coordinate activities with consortium partners, sub-grantees, private sector partners, tech service providers, local government and other implementers, as well as with other Mercy Corps programs.
Represent Mercy Corps externally at relevant conferences, workshops and other convenings.
Develop strategic technology partnerships, bring external ICT4D resources and innovations into the project.
Influencing, negotiating, providing technical information to a non-technical audience
6. Security
Work closely with the country team's security focal point to develop and maintain systems that promote the safety and security of all team members.
Ensure that programs are designed and implemented with a clear analysis and understanding of security.
7. Organizational Learning
As part of our commitment to organizational learning and in support of our understanding that learning organizations are more effective, efficient and relevant to the communities they serve, we expect all team members to commit 5% of their time to learning activities that benefit Mercy Corps as well as themselves.
8. Accountability to Beneficiaries
Mercy Corps team members are expected to support all efforts toward accountability, specifically to our beneficiaries and to international standards guiding international relief and development work, while actively engaging beneficiary communities as equal partners in the design, monitoring and evaluation of our field projects.
Team members are expected to conduct themselves professionally and respect local laws, customs and MC's policies, procedures, and values at all times and in all in-country venues.
9. Supervisory Responsibility
10. Accountability
Reports Directly To: Chief of Party
Works Directly With: Deputy Chief of Party, Program technical specialists, MEL Manager, Country Program Development and Quality Director, Country MEL Manager, IT team, Global T4D team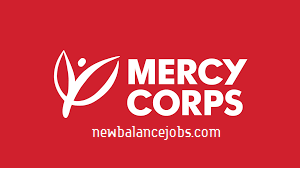 Qualification and Experience
BA required and Master's Degree preferred in a related field.
5+ years working in development or related field OR 4+ years' experience were combined with an advanced degree.
3+ years' experience in technology, project management, and related business; increasing levels of responsibilities preferred.
Experience developing nascent technology concepts and moving them into implementation.
Knowledge of user experience design methodologies would be advantageous but not essential.
Experience in program measurement, fluency in GIS systems, analysis and recommendations/arguments.
Excellent communication and interpersonal skills.
Spoken and written proficiency in English;
Ability to facilitate meetings, effective presenter and open collaborator.
Success Factors
The ideal candidate will be able to recognize promising concepts and lead their development into full-fledged technology implementations at scale.
The advisor must take a lead role in building and maintaining external relationships as well as demonstrating the drive and initiative to contribute to internal team efforts.
S/he will have the capacity to spark innovative and entrepreneurial approaches to programming and to inspire groups to collaborate closely to implement high-quality programs.
Multi-tasking, prioritizing, problem-solving and simultaneous attention to detail and strategic vision are essential. The most successful Mercy Corps staff members have a strong commitment to teamwork and accountability, thrive in evolving and changing environments and make effective written and verbal communication a priority.
Method of Application
Interested and qualified candidates should send their CV and Cover Letters in one document, addressing the position requirements, reference number and location to: ng-recruitment.nigeria@mercycorps.org
Note
All applications must include the position title and reference number in the subject line
Please note that only short-listed candidates will be contacted for interview.
We are an equal employment opportunity organization so women are strongly encouraged to apply for this position.
Disclaimer
All the information on this website – www.newbalancejobs.com – is published in good faith and for general information purpose only. New balance jobs does not make any warranties about the completeness, reliability, and accuracy of this information. Any action you take upon the information you find on this website (New balance jobs), is strictly at your own risk. New balance jobs will not be liable for any losses and/or damages in connection with the use of our website.