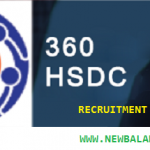 Idmibok International
Technical Officer (Public Health) at Idmibok International. Please ensure you read the job requirements before applying for this position.
Idmibok International is a 360° systems diagnostic and correction company. We offer holistic, pragmatic, and robust systems appraisals, to intervening in a targeted yet comprehensive manner to address critical organizational, business and development related issues. By collaborating with global and local development and private entities – such as governments, bilateral and multilateral donors, non-governmental organizations and the private sector, we draw on breadth and wealth of experience in diverse environments or ecosystems,globally and across Africa, including in South Sudan, and extensively in Nigeria.
We are recruiting to fill the position below:
Job Title: Technical Officer (Public Health)
Location: Abuja (FCT)
Employment Type: Full-time
General Summary
The Technical Officer (Public Health) will be primarily responsible for supporting team members in the development of quality proposal and bids. S/he will also be responsible for providing oversight, coordination and reporting of Public Health projects within the organization. This position may subsequently grow to encompass direct management of projects.
Principal Duties and Responsibilities
Support development of high-value or complex proposals or bids including proposal writing and interdepartmental coordination with Program, HR, Operations, Grants and Finance team for proposal development.
Support new business efforts in sourcing for and responding to RFPs, EOIs, grants and other funding opportunities
Evaluate performance of supervisee(s) and provide constructive feedback and proactive leadership
Serve as primary interface for the organization and local staff to implement projects
Achieve project requirements within budget, established time-frame, standards of quality, and donor satisfaction
Travel to field offices to monitor project activities
Work with Human Resources to source and recruit critical talent
Support design, review / selection, and implementation of sub-awards, including review of quarterly narrative and financial reports, as well as processing invoices.
Ensure the quality of monthly / quarterly reports.
Must be able to appropriately review proposals to ensure it is well synthesized and cohesive
Cultivate business relationships with external stakeholders and potential partners for large scale or strategic funding opportunities
Works closely with the New Business team to ensure prompt response to new business leads.
Support the organization's think-tank to develop new ideas and innovative solutions to public health problems.
Track up-coming funding opportunities, donor engagement and proposal development process.
Provide professional developmental opportunities for junior program staff.
Support the development of manuscripts and scientific papers to be published in reputable journals.
Provide input into annual work-plans, performance monitoring plans, and other programmatic reports.
Establish, maintain, and develop productive working relationship with field staff, supervisees, consultants at large, and other departments within 360HSDC
Represent program management at offsite venues for the purpose of business development and information dissemination as directed
Contribute to and inform program design, knowledge of tools towards implementation of projects, knowledge management and thought leadership, and collection of resources.
Work with Monitoring and Evaluation (M&E) team to design and determine indicators, ensure that the field has the tools to monitor progress made towards indicators, periodically check in with field team on data collection and progress toward meeting objectives, and share experience with regional teams
Monitor and evaluate project progress and performance, including reviewing deliverables, and make recommendations where project activities may need to be adjusted based on M&E results
Leverage on existing programme structure and resources to carry out relevant public health research.
Other duties as assigned.
Qualifications
Advanced Degree required in Public Health, Health Sciences, International Relations and International Development.
Minimum of 5 years of work experience in Public Health Programs in the international development sector.
Minimum of 3 years' experience in writing and development of proposals
Knowledge of political contexts in multiple African countries preferred.
Field experience is desirable.
Excellent written, oral, and interpersonal communication skills with ability to work as a team member.
Ability to plan and prioritize own work under tight deadlines, as well as to work on own initiative and as a member of a team.
Significant experience with budget management and oversight of large single project or multiple small projects, including projections, pipelines, and modifications.
Experience with program management, project design, and business development.
Method of Application
Interested and qualified candidates should send their CV and Cover Letter to: [email protected] using the Job Title – Technical Officer (Public Health) as the subject of the email
Application Deadline  
6th August,2021.