ATTENTION!!! FOLLOWS US ON GOOGLE NEWS and be the first to know about high paying job vacancies so you can apply IMMEDIATELY. Click here to JOIN GOOGLE NEWS.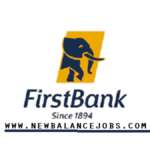 First Bank of Nigeria Limited
Team Lead, Insight & Analytics job recruitment at First Bank of Nigeria Limited.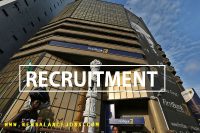 About First Bank of Nigeria Limited (FirstBank)
First Bank of Nigeria Limited (FirstBank) is Nigeria's largest financial services institution by total assets and gross earnings. With more than 10 million customer accounts, FirstBank has over 750 branches providing a comprehensive range of retail and corporate financial services.
Job Title: Team Lead, Insight & Analytics
Ref No: 20000032
Organization: DMD Directorate
Schedule: Regular
Shift: Standard
Grade Range – From : Senior Banking Officer;  Grade Range – To: Deputy Manager
Objective(s)
As part of Insights and Analytics unit, the role holder will be responsible for providing technical support in predictive modeling, data extraction from various banks bank-end systems for 'Fact Based' decision making and development of various apps for report visualization.
Duties & Responsibilities
ETL and Data Warehousing:
Develop and maintains various database objects such as ETLs, jobs, procedures, functions, scripts etc.
Develop and operationalize an automated customer segmentation procedure based on customer present value and persona.
Develop internal application that will enable stakeholders consume or visualize reports
Build various complex PLSQL procedures to extract various Alerts on customer or product lifecycle.
Text mining of unstructured data fields to extract insights
Analytics:
Leverage internal and external data to develop predictive and analytical models to solve business problems.
Design models and advance analytics to address customer lifecycle management across acquisition, retention, attrition etc.
Develop, build and operationalize analytical models that effectively improve customer knowledge, support churn management, loyalty and value extraction.
Develop dashboards and dynamic reporting interface to present information and KPIs stakeholders.
Business Intelligence:
Provide streams of practical actionable insights to the rest of the business covering customer behavior, patterns, unlocking hidden opportunities that will drive profitability.
Deliver segment and product insights that informs strategic and tactical decisions.
Lead team to develop a vision and long-term strategy for reactive / proactive retention and customer loyalty.
Leverage key data mining tools to interpret and analyze large data set through segmentation methods etc.
Conduct periodic scan of the customer base to identify growth potential and revenue opportunities across all customer segments and business units and share same with stakeholders.
Improve the effectiveness of customer acquisition, customer wallet-share deepening, customer value management and customer retention.
Manage analytic deliverables to assist the development of Customer Contact Strategies across multichannels with an increased focus on Digital.
Support retail, commercial and corporate banking units with market trends and insights to drive profitable customer engagements.
On-going support and go –to expert for all internal customers on marketing, sales and product development.
Develop targeted product offerings and marketing campaigns based on customer profiles.
Job Requirements
Education:
Minimum of bachelor's degree in Computer Science, Statistics, Mathematics or related field.
Certification or hands-on in any of the following is an added advantage Oracle DB, Oracle Apex, Microsoft Azure, SOL Server Integrated Services, Power BI, R, Python other data mining and ETL tools.
Experience:
Minimum of 7 years relevant experience in an Enterprise Warehousing function.
Hands on experience in building ETL, data mining, predictive modelling etc.
Hands on experience in Oracle DB, Oracle Apex, Microsoft SSIS & SSRS, PLSQL, OBIEE, SAP, SAS, R, Python etc.
Working knowledge of Finacle bank-end tables and other First Bank database.
Method of Application
Interested and qualified? Go to First Bank on firstbanknigeria.taleo.net