ATTENTION!!! FOLLOWS US ON GOOGLE NEWS and be the first to know about high paying job vacancies so you can apply IMMEDIATELY. Click here to JOIN GOOGLE NEWS.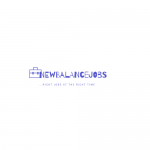 Team Lead, Direct Sales position at Alan & Grant
Job Title: Team Lead, Direct Sales
Industry: Communications
City: Lagos
State/Province: Lagos
Work Experience: 5+ years
Job Summary: The Team lead, Direct Sales is responsible for leading a team of sales representatives in realizing the sales objectives of the business. S/he will drive the strategy for increasing client base through aggressive leads generation, client retention, follow up on prospects, door-to-door and other cold calling techniques.
Roles & Responsibilities
Ensure attainment of monthly sales quota for self and the team by obtaining new business in assigned territories
Develop action plan to ensure attainment of sales targets
Recommend products and services in line with individual client needs
Review performance of team members and ensure ongoing feedback for continuous improvement
Hold regular knowledge sharing and training sessions with direct sales representatives
Utilize door-to-door knocking and cold calling techniques, distribute marketing materials, and participate in targeted Sales Events to generate personal sales leads.
Develop, coach and mentor team members for high performance
Champion onboarding and integration of new team members
Prepare and deliver presentations to various categories of clients on product offerings
Up-sell both existing and new clients
Give regular reports to Management on activities on the Unit.
Assist in resolving customer issues and escalate where necessary
Provide after sales support to clients to ensure optimal service delivery
Maintain updated knowledge of all products and services
Maintain oversight of client experience from point of order to installation
Develop extensive client base to meet and exceed assigned targets
Liaise with Sales and Marketing teams to optimize customer experience and ensure brand consistency
Monitor competition by gathering current marketplace information on pricing, products, new products, delivery schedules, merchandising techniques, etc.
Recommend changes in products, service, and policy by evaluating results and competitive developments.
Resolve customer complaints by investigating problems;developing solutions; preparing reports; making recommendations to management.
Commit to personal development and keep abreast of industry trends by attending workshops; and participating in professional societies.
Contribute to overall team effort by accomplishing related results as needed.
Submit weekly & monthly reports of achievements and action plans for the subsequent month
Review reports of team members and ensure their activities are in line with objectives
Maintain adequate record keeping of all sales and service activities
Prepare monthly KPI report and updates
Requirements
First degree in related fields with a flair for sales/marketing. Prior experience supervising a sales team is required
Minimum of 5 years' experience selling ICT/Telco products
Strong verbal and written communication
Ability to think creatively and strategically