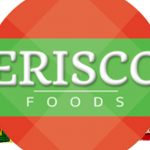 Erisco Foods Limited
Storekeeper at Erisco Foods Limited. Please ensure you read the job requirements before applying for this position.
Erisco Foods Limited is an indigenous food product manufacturer, incorporated in Nigeria in 2004 and started operations in 2009, manufacturing Tomato Paste, Seasoning, Rice, Milk cubes and more
EriscoFoods Limited is firmly committed to producing high-quality products that combine nourishment with
We are recruiting to fill the position below:
Job Title: Storekeeper
Location: Enugu
Job Responsibilities
Candidate will be responsible for ensuring proper documentation of all warehouse goods,managing goods stored in the warehouse, this includes receiving goods, issuance and inventory controls.
Requirements
Ordinary National Diploma (OND) or its equivalent Supply Chain, Statistics, Economics, Accounting or related disciplines.
Minimum of 1 year work experience.
Basic knowledge of Excel and Microsoft applications.
Not older than 35 years
Must be able to provide credible guarantor
Must be conversant with and living within Enugu.
Application Closing Date
31st May, 2022.
Method of Application
Interested and qualified candidates should send their Application Letter and Resume as one attachment in MS Word or PDF format to: [email protected] using Job Title and Location (e.g. Storekeeper – Enugu) as the subject of the email.