ATTENTION!!! FOLLOWS US ON GOOGLE NEWS and be the first to know about high paying job vacancies so you can apply IMMEDIATELY. Click here to JOIN GOOGLE NEWS.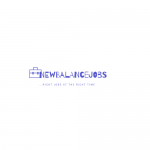 Job Title: Youth Development Officer
Company: SOS Children's Village
Location: Edo
SOS Children's Villages work in more than 133 countries to support families and help children at risk grow up in a loving home. In Nigeria, SOS Children's Villages has been active since 1973 and has presence in Isolo-Lagos, Owu-Ijebu, Ogun State, Gwagwalada-Abuja, Jos-Plateau State, Ibadan-Oyo State and Kaduna-Kaduna State.
Position Overview
The overview of the role is to coordinate the overall youth development programme in Edo State, building strong relationship with Government and other partners geared towards reversing the unemployment situation of young people in the state.
Key Responsibilities
Provide casework support for young people to engage with support services, education, employment and community opportunities.
Assist young people and families to build their capacities to deal with drug use through early intervention and by coordinating group education sessions (i.e. substance misuse).
Assist communities to identify the needs of young people and develop broad community plans and strategies that address the recreational, social and emotional needs of youths in remote communities.
Support and initiate strategies to prevent and address problems such as substance misuse and other anti-social behavior among youths in the programme.
Provide ongoing support, advocacy and monitoring of services and programmes for youths.
Maintain and establish partnership and networks with services providers and other existing programmes (e.g local school, clinic, police, mental health services and other services) and work together to address the needs of youths.
Coordinate and support the development of active youth representation e.g youth committee) to advise and liaise with regional service providers on youth issues.
Highlight relevant issues such as needs of young people and their families for advocacy purpose. Prepare relevant reports; collect data for the Organization's Database as required by the funding body within the specified time frame.
Requirements
At least a Bachelor's degree in Social Sciences (e.g such as Sociology, Community Development, etc.).
Three [3] year experience in the development of youth programmes and policies.
Proficiency in Microsoft Office Suite.
Ability to assess community needs in the area of youth development.
Ability to collect, record, collate and maintain efficient data on youth programmes.
Ability to network with other agencies and mobilize young people in communities.
Ability to identify and promote leadership within the community in order to deliver the programmes of the Organization.
Ability to establish and maintain effective working relationships with and among other agencies, employees and young people.
METHOD OF APPLICATION
Use the link(s) below to apply on company website.