ATTENTION!!! FOLLOWS US ON GOOGLE NEWS and be the first to know about high paying job vacancies so you can apply IMMEDIATELY. Click here to JOIN GOOGLE NEWS.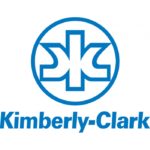 Kimberly-Clark recruiting to fill the position Shift Manager.
About the Company
Kimberly-Clark and its well-known global brands are an indispensable part of life for people in more than 150 countries. Every day, 1.3 billion people – nearly a quarter of the world's population – trust K-C brands and the solutions they provide to enhance their health, hygiene, and well-being. With brands such as Kleenex, Scott, Huggies, Pull-Ups, Kotex, and Depend, Kimberly-Clark holds No.1 or No. 2 share positions in more than 80 countries.
Job Title: Shift Manager
Company: Kimberly-Clark
Location: Lagos
Job Description
To provide plant leadership on a 24/7 shift basis to ensure plant objectives are achieved.
The shift manager is fully accountable for the day to day running of the plant from a safety, quality, and cost perspective whilst on shift.
All employees and machine leaders on shift will take direction from the shift manager.
Safety:
Promote a safe working environment through driving compliance with Safety policies and procedures.
Lead the plant BCC team in the event of an incident, and invoke crisis management procedures should a sentinel event occur.
First line incident investigation.
Control site access.
Highlighting and managing non-compliance with our Environmental Management Plan.
Quality:
Ensure the quality management system is implemented by the shift team and targets are met. Where targets are not being met, to enact the escalation procedure.
Housekeeping:
Maintain world class levels of housekeeping according to the 5'shousekeeping standards
Cost:
Ensure conformance with the production plan.
Highlighting opportunities in the plant with prompt action to correct issue
Continuously monitoring of mill performance on all assets.
Manage shift resource to achieve production targets for ROO and Waste. Provide first line support through utilization of the shift support team. Where necessary, use the escalation procedure to obtain the necessary support.
Controlling of labor to budget levels.
Manage material consumption on shift to budget levels or better.
Manage consumption of operating supplies on shift to budget levels or better.
Maintenance supplies to budget levels or better.
Manage and co-ordinate 1st line trouble shooting on shift
Ensure that sections start-up as per plan after a shutdown/outage
Communication:
Communicating important matters from management and raise matters from the operator level to senior management.
Ensure high level of standardized and effective visual management
Communicate plan to actuals in daily report
Lead morning meeting with cross functional team.
Coordinating corrective action plans as issues raises from morning meeting
People:
Personal accountability for performance, engagement, attraction, diversity and inclusion of teams
Ensure that the shift teams have the right skills to operate the facility. Liaise with Day Operations / L&D to ensure operators are capable and training plan is delivered.
Coach and develop the shift teams using a leader as teacher methodology.
Assist Production Manager in managing performance through GPM or bargaining unit performance management system.
Manage absenteeism through effective and consistent utilization of HR systems to correct misconduct.
Assist the Production Manager in managing the manning plan and leave roaster to ensure assets are adequately manned on a tour by tour basis.
Managing weekend support teams through facilitating standby meetings
Drive the mind set of people to pursue company winning culture through contagious positive energy
Manage behavior of all operating crews from shift to shift.
Qualifications
A Bachelor's degree or equivalent in Electrical Engineering, Mechanical Engineering or Industrial Engineering
Must have at least 3-years' experience in a leadership position.
Minimum 5 years' experience on high-speed production equipment, of which at least 3 years must be process experience.
Prior high-speed production machine maintenance or operating experience, especially on Diaper machines will be advantageous.
Must be PC Literate with basic knowledge of Excel, Word and Power point.
Global VISA and Relocation Specifications:
Method of Application
Interested and Qualified Candidates should Kindly APPLY HERE