ATTENTION!!! FOLLOWS US ON GOOGLE NEWS and be the first to know about high paying job vacancies so you can apply IMMEDIATELY. Click here to JOIN GOOGLE NEWS.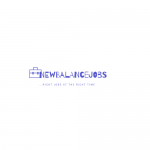 Service Team Lead vacancy at Aggreko – July jobs
Job Title: Service Team Lead
Company: Aggreko
Location: Lagos
Aggreko – Around the world, people, businesses and countries are striving for a better future. A future that needs power and the right conditions to succeed.
That's why at Aggreko, we work round the clock, making sure you get the electricity, heating and cooling you need, whenever you need it – all powered by our trademark passion, unrivaled international experience, and local knowledge. From urban development to unique commercial projects and even humanitarian emergencies, we bring our expertise and equipment to any location, from the world's busiest cities to some of the most remote places on earth.
Purpose of the Job
To ensure the maximum availability of equipment at all times, that all equipment is maintained and serviced in line with Aggreko policy and procedures, and provide a first-class service to all customers, whether in the Depot or at a customers site for both local business and mini-projects.
Job Accountabilities/Key Responsibilities
Minimize equipment that is Under Repair and Awaiting Inspection and give daily updates to the Service Administration and Hire Desk Controller.
Leading the team of service engineers to best achieve the required results.
Timely execution of regular maintenance and servicing of all equipment in accordance with Aggreko service procedures.
Accurate completion and timely submission of service paperwork to the Service Admin / Hire Desk Controller.
Timely reaction to field equipment breakdowns (in and out of hours)
Control of repeat failures on equipment.
Ensure all component change paperwork is documented
Ensure warranty procedures are adhered to in the depot.
Repair and maintenance of all equipment/fleet.
Stock control and management of key supply chain
Minimize turnaround time of equipment returning from hires.
Ensure all equipment dispatched is prepared to Aggreko ISO procedures.
Assist with site installation (to designed site layout), commissioning and decommissioning to acceptable Aggreko standards.
Management, identification, and maintenance of all ancillary equipment.
Support all hires with electrical and mechanical assistance as and when required.
Raise requisitions for parts from Jebel Ali and local suppliers and pass to the relevant department for processing.
Carry out office/administration duties as required.
Aggreko places a strong emphasis on health, operational safety, and environmental protection. It is a requirement and moral obligation of each employee to be actively committed and accountable for compliance with the Aggreko Health, Safety & Environmental policies, operating procedures and compliance to local legislation.
Coach and train all service personnel on reporting documentation for all Aggreko procedures including EH&S Best Operating Practices Policy & ISO9001:2000.
Any other duties considered essential for effective operations and service
Person Specification/Job Requirements
5 years of relevant experience
Mature aged over 30
Good written and spoken English
Computer literate
Flexible worker, a team player, physically fit, capable of working independently, customer service orientated
Must be able to manage costs and expenditures.
Capable of basic administration and working to written procedures.
Computer literate
Experience/knowledge/qualification in a Mechanical or Electrical field.
Cummins/Scania product knowledge or Aggreko product knowledge would be a distinct advantage.
Able to work long hours in demanding conditions with an absolute minimum of supervision.
Willing to travel away from home/depot to work in other areas temporarily.
Must have a valid Nigerian driving license
Desired Skills
Problem-solving and analyzing skills
Planning & Organising skills
Attention to detail
Desired Behaviors
Drive for results a deep-seated inner desire to compete against standards of excellence and achieve step changes in business results.
Task Completion reliable, committed to completing tasks.
Resilience persistent, positive and self-reliant.
Accountability drives outcomes by taking personal responsibility.
Customer Focus – understands the importance of customer needs, whether internal or external, focuses on responding to them and develops relationships.
Working together with others relates to people, engages and builds relationships.
Key Role Interactions
Clients, Suppliers, Sales Engineers/Managers, Project Managers (where applicable), Country Manager
Direct Reports (if applicable)
Service Administration / Service Engineers
METHOD OF APPLICATION
ALL interested and qualified applicants should send in their application through the official Aggreko career portal