ATTENTION!!! FOLLOWS US ON GOOGLE NEWS and be the first to know about high paying job vacancies so you can apply IMMEDIATELY. Click here to JOIN GOOGLE NEWS.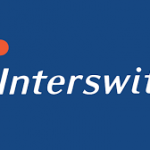 Interswitch Group is recruiting for the position of Senior Service Desk Agent.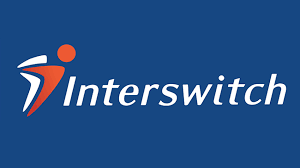 About the Company
Interswitch is an Africa-focused integrated digital payments and commerce company that facilitates the electronic circulation of money as well as the exchange of value between individuals and organisations on a timely and consistent basis. We started operations in 2002 as a transaction switching and electronic payments processing, and have progressively evolved into an integrated payment services company, building and managing payment infrastructure as well as delivering innovative payment products and transactional services throughout the African continent. At Interswitch, we offer unique career opportunities for individuals capable of playing key roles and adding value in an innovative and fun environment.
Job Title: Senior Service Desk Agent
Company:  Interswitch Group
Location: Lagos
Job Description
The Service Desk Analyst role is 24 hours, 7 days a week single point of contact between Interswitch's customers, employees and business partners.
The primary functions of the Service Desk Agent are issue resolution, incident control, life cycle management of all service requests, communicating with the customer and providing support to customer service requests, using the incident management and request fulfillment processes in line with Service Desk objectives.
They will also work with a database of customers that are a mix of existing, dormant and new contacts and drive their repeat purchase, reactivation, and conversion respectively.
The Service Desk Agent role is responsible for promoting the values of the group: A.S.K. A – Accuracy S – Speed K – Knowledge
Key Responsibilities
Inbound Functions:
Handle customer inquiries telephonically
Research required information using available resources
Manage and resolve customer complaints via the telephone channel
Provide customers with product and service information
Enter new customer information into the system and update existing customer information Identify, log and escalate priority issues
Route calls to the appropriate resource
Follow up customer calls where necessary
Document all call information according to standard operating procedures
Outbound Functions:
Initiate outbound calls to customers.
Generate insights from customers' complaints and act as VOC to product design and customer experience team.
Delivers prepared sales pitch that describes products or services, to persuade potential customers to purchase a product or service.
Respond to inquiries from customers/leads concerning products and services during telephone engagement
Capture all interactions with the customer accurately following the defined process.
Follow up with dormant/low transacting customers in a bid to improve turnover
Work closely with the inbound team to ensure expected team targets are met.
Prepare a daily/weekly report of all activities.
Customer Service Management:
Resolves customers' requests within the defined KPI targets.
Responsible for understanding the customer's requests to achieve a satisfying outcome.
Owns an issue until a new owner has been found or the problem has been mitigated or resolved.
Broad Product/Service Understanding:
Staff must understand how we render the services to the customer to ensure resolution is complete.
Staff must keep abreast of changes to existing services and processes via the knowledge base platform.
Continual Service Improvement:
It's about learning from what has worked and what has not and being opened to 'smarter' ways of working.
Championing specific activities to improve team's or customer's processes.
Making sure that recurring incidents or problems are logged for permanent resolution.
Manage Incidents & Problems Requests:
Achieve increased productivity and minimize disruptions through quick resolution of user queries during high severity incidents.
Act as an escalation point where difficult or controversial calls/cases are received.
Raise and work with other team leaders on resolving reoccurring incidents/requests
Ensure NO backlog cases older than 30 calendar days.
Performance Management:
It is your responsibility to track your performance daily, weekly and monthly and assess your performance in line with your KPI targets.
It is your responsibility to seek help to improve your performance where required
Education and Experience
Academic Qualification (s): A tertiary qualification (e.g. related to Information Technology) and/ or equivalent experience
Professional Qualification(s): NA
Experience (Number of relevant years): 1-3 years' experience in customer service delivery within a technology environment, ideally a service desk or trouble-shooter role.
Method of Application
Interested and qualified candidates should APPLY HERE