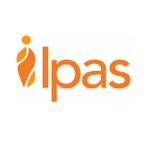 IPAS
Senior Internal Communications Advisor at IPAS. Please ensure you read the job requirements before applying for this position.
IPAS is a nonprofit organization dedicated to ending preventable deaths and disabilities from unsafe abortions. Through local, national and global partnerships, IPAS works to ensure women can obtain safe, respectful and comprehensive abortion care; including counseling and contraception to prevent unintended pregnancies.
We are recruiting to fill the position of:
Job Title: Senior Internal Communications Advisor
Reference No.: R402
Location: Remote
Employment Type: Full Time
Job Description
This role is responsible for supporting the development and execution of effective internal communications strategies, plans and deliverables that drive employee engagement and adoption of large-scale organizational transformation, inclusive of process changes, technology deployments, cultural initiatives, and more.
You will partner with staff from across the organization. We are looking for someone who is both organized and creative.
This role will serve as a trusted advisor to internal partners and help them reach the right audience, with the right message, at the right time, through the right channels.
The right candidate never stops looking for exciting, novel ways to reach people, particularly when it comes to making complex topics simple, intuitive, and interesting.
The right candidate is passionate about employee communication, engagement, and experience.
Primary Responsibilities
Contribute to organizational alignment through knowledge sharing.
Contribute to employee engagement so that staff feel connected and committed to Ipas's mission, goals and values and motivated to contribute to the organization's success.
Develop an internal communications and marketing plan, based on organizational needs, resources and audience.
Advise senior leadership on how best to communicate about the organizational transformation that Ipas is undergoing.
Work with senior leadership and communication staff to strengthen internal brand awareness and ambassadorship and serve as internal brand ambassador.
Execute the plan including monitoring and evaluation of the plan itself through user insights and other means.
Work with multiple units or nodes across the organization to coordinate sharing of organizational innovations, new policies or procedures, and other changes that will help Ipas employees stay abreast of changes and make it easy for them to do their jobs.
Requirements
Minimum:
English fluency; Outstanding written and oral communication skills.
5+ years in employee or internal communications.
Experience in internal communications as part of large-scale change management efforts to drive the implementation of organizational development and transformation.
Strong project and program management skills, with the ability to drive multiple projects simultaneously.
Relentless curiosity and a passion for simplifying the complex and developing communications tactics and using innovative tools and technologies that resonate with a diverse, global audience.
Ability to cut through ambiguity.
Aptitude for influencing others and getting people on board with an idea or direction.
Strong knowledge of leading practices in internal communications and change management impacts.
Passion for strengthening organizational culture and productivity and building community.
Demonstrated expertise in creative and content direction.
Strong leadership with emphasis on collaboration, proactive, flexible, can-do attitude.
Position may be based in any of the countries where Ipas is registered and/or operates.
Preferred:
Knowledge of international non-profits and/or global health and development
Experience working in a global environment with staff in multiple overseas locations.
In addition to fluency in English, proficiency in Spanish, French, and/or Portuguese is a plus.
Competencies:
Collaborative Spirit – You are an active listener and can communicate clearly.
Connector – You are able to work with many people across diverse backgrounds respectfully
Focused – You will keep the primary audience, our talented staff, uppermost in your mind
Strategic – You will develop a communications plan, based on organizational needs, resources and the audience, and execute it.
Simplify – You quickly distill complexity to essential and simple concepts and approaches.
Flexibility – You are a proactive in asking questions, take responsibility for your own learning, and can see the big picture while not losing sight of the details
Method of Application
Interested and qualified candidates should:
Click here to apply
Note
Ipas is strongly committed to providing a work environment that is free from all forms of harassment, discrimination, and inequity.
We recruit, employ, train, promote, and compensate our personnel without regard to race, age, sex, religion, national origin, color, creed, ancestry, citizenship, caste, ethnicity, regional identity, tribal identity, marital status, veteran status, disability, genetic information, gender identity, transgender status, sexual orientation, or any other personal characteristic protected by law or outlined by Ipas policy.
Ipas acknowledges that these personal characteristics may differ in different contexts