ATTENTION!!! FOLLOWS US ON GOOGLE NEWS and be the first to know about high paying job vacancies so you can apply IMMEDIATELY. Click here to JOIN GOOGLE NEWS.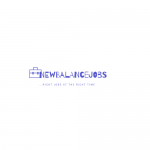 Job Title: Risk Management Officer
Company: Deloitte Nigeria
Reference Number: CGF006
Location: Nigeria
Deloitte Nigeria – Our client, a Development Finance Institution positioned to empower more micro, small and medium enterprises across Nigeria desires to establish a Credit Guarantee Facility (CGF) which would further incentivize banks to lend to the MSME segment, through the provision of credit guarantee coverage for loans made to eligible MSMEs by Participating Financial Institutions.
Job Summary
The Risk Management Officer will work closely with the Head, Risk Management and operations department to ensure effective and efficient implementation of IMPACT's risk management framework, including review of the framework and analyzing of guarantee application & origination as well as claims processing involving PFIs' MSME lending and monitoring of portfolio under guarantee.
The job holder will also be responsible for assessing, rating, recommending, monitoring and reporting on guarantee operations, financial, strategic and risks compliance that IMPACT faces in delivery of its mandate.
Duties and Responsibilities
Work closely with the Head, Risk Management to identify and analyse the areas of potential risks threatening the assets, earning capacity and success of IMPACT's operations.
Collaborate with operations department to perform guarantee applications review, post guarantee review, guarantee monitoring, guarantee claim process review and claims refund activities & implementation;
Perform regular and delinquency audits to monitor IMPACT's exposure to non-performing guaranteed loans and manage and mitigate credit risk;
Liaise with internal and external stakeholders in assessing and providing independent assurance of the adequacy, appropriateness and effectiveness of IMPACT's overall risk management framework, policy and implementation plan;
Review the presentations of guarantee proposals ensuring that all the information necessary for decision-making are well captured in the proposal;
Evaluate due diligence recommendation report including risk evaluation and advise management on cooperation with PFIs;
Evaluate guarantee application received from prospective PFIs to establish the creditworthiness of the PFI, and identify the risks and opportunities in developing a partnership with the PFI and to establish the base to develop a path for the guarantee cooperation including the intensity of the guarantee assessment;
Review guarantee appraisal of loans to be placed under guarantee to determine the Risk Acceptance Criteria and advise management on key findings;
Conduct periodic portfolio monitoring on guarantee operations and credit risk to ensure performance & compliance;
Review and appraisal of guarantee claims application with recommendation on whether to approve the guarantee claim or to reject;
Review and monitor claims refunds report status quarterly and initiate random file audits to ensure proper handling by the PFIs.
Other Duties:
Develop and maintain strong relationships with key stakeholders.
Regularly participate in team meetings and carry out any other duties as may be required.
Experience & Qualifications
A Master's degree in Economics, Business Administration, Finance/Accounting will be an added advantage;
Significant experience in financial services particularly in the areas of risk management, internal audit, strategic planning and governance frameworks with at least 5 years hand-on experience;
A background in banking, actuary or insurance is essential
Experience with credit risk guarantees/insurance and exposure to development issues is desirable
Experience in a fast growing, challenging business environment;
Ability to exercise and perform oversight functions over governance, risk, compliance and control arrangements in a complex financial operation;
Proven ability to evaluate a number of risk types, ideally including credit risk, operational risk, market risk, liquidity risk, reputational risk, legal risk, compliance risk, AML risks, information security risk, concentration risk, investment risk, and strategic risk; – Knowledge and understanding of risk control arrangements;
Knowledge in regulatory environment and key regulatory regimes in Nigeria;
Desired Competencies:
A self-starter with strong internal motivation, able to set-up systems and procedures in a 'start up' environment and with a passion for helping MSMEs succeed;
Commercially astute: A high degree of business acumen, entrepreneurial spirit and willing to grow with the company
Skilled communicator both oral and written including the ability to convey ideas and positions clearly and concisely;
Problem-solving and decision-making skills, with the ability to analyze complex information to identify key issue/action (if any) and drive resolution;
A dedicated team player with a pragmatic approach; – Robust, organized, proactive and a flexible person with hands on mentality;
Personal commitment to organization excellence; displays honesty, integrity, and a strong sense of ethics in all decisions and actions;
An open-minded, personable individual with outstanding organizational skills;
METHOD OF APPLICATION
Use the link(s) below to apply on the company website.