ATTENTION!!! FOLLOWS US ON GOOGLE NEWS and be the first to know about high paying job vacancies so you can apply IMMEDIATELY. Click here to JOIN GOOGLE NEWS.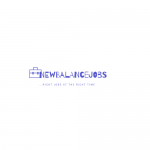 Diageo is recruiting Records/Para-Legal Manager position at there Lagos office. Applicants are expected to go through the requirement before applying for this position.
Job Title: Records/Para-Legal Manager
Company: Diageo
Location: Lagos
As a global leader in beverage alcohol, our 200+ brands are part of everyday celebrations in over 180 countries. Our ambition? We want to be one of the best performing, most trusted and respected consumer products companies in the world.
Ever since Arthur Guinness took out a 9,000 year lease on a Dublin brewery, some 250 years ago, we became a business that is defined by the character of the people who work here. It took immense character from Alexander Walker to convince the captains of every ship in the port of Glasgow to take crates of Johnnie Walker to the four corners of the world. Today, nothing's changed.
We're proud to be more than 30,000 talented people. While they make our iconic brands ever stronger around the world, we help them go further than they thought possible. In fact, we're helping to define their career growth through stretching roles and exciting development opportunities.
Diageo is where you'll find a wide variety of personalities, experiences and perspectives, wherever you're based in the world. It makes for a stimulating and rewarding working environment, where everyone can flourish.
Job Description :
Context/Scope
The records team within the Corporate Legal Team, is responsible for implementing effective policies and programs for managing the company's recorded information in accordance with legal and business requirements and best practices. The role will also have responsibilities for the administration of various para-legal functions within the Legal Team.
Dimensions
a) Financial:
Assist Guinness Nigeria control and reduce its records management related costs (off-site storage, digitization of storage and retrieval processes) as well as manage contracts with third-party off-site storage provider. Responsible for managing various para-legal functions including administration of the Company Secretarial, Brand Protection and Corporate Security database in addition to administration of the Data Privacy regulations and compliance obligations.
b) Market Complexity
Help ensure compliance with legal, regulatory and audit requirements relating to data privacy, records and Information Asset Inventory management for Guinness Nigeria.
c) Leadership Responsibilities
High levels of independent work, able to influence and build effective relationships with business partners – must be able to undertake projects while also maintaining momentum and quality within on-going activities. Supervises any individual assigned to assist with records management projects.
Purpose of Role
Provide records management expertise, advice and assistance to all Guinness Nigeria business units.
Manage the storage, cataloguing, retention, disposal and access to records, paper and electronic, in accordance with company policies, procedures and professional practice.
Manage and support requirements for maintenance of compliance with local and global data privacy regulations as well as administrative back end support for brand protection and corporate security operations.
Top Accountabilities
Develop and periodically revise records retention policy, procedures and schedules for all Guinness Nigeria business units and functions.
Implement records retention schedules regularly and consistently to ensure the correct retention and confidential, authorised disposal of time-expired records in consultation with records' owners and the Legal, Tax and Archive functions as appropriate.
Implement efficient and cost-effective storage and retrieval solutions for semi-current records for Guinness Nigeria sites, including the use of on-site and off-site storage facilities and media conversion as appropriate.
Assist Facilities in managing contract/Service Level Agreement (SLA) with third-party off-site storage provider and be main contact in Guinness Nigeria for the provider.
Develop effective inventory applications to facilitate accurate, comprehensive identification of records.
Assist with the annual legal, regulatory and audit records retention assessments.
Deliver employee education and publicity initiatives, using a variety of means, to enhance awareness and compliance with records management requirements.
Provide support to individuals assigned responsibility for managing on-site records – regularly engage with them to ensure procedures are working and give specialist knowledge and practical assistance as required.
Manage and support requirements for maintenance of compliance with global and local data privacy regulations.
Manage administrative back-end support for Brand Protection and Corporate Security Operations.
Qualifications and Experience Required
Degree level qualification in records management/inventory or relevant field.
Professional qualification in Records & Information Management with appropriate experience with a complex, commercial context is an advantage.
Minimum of 5 years relevant working experience.
Able to take initiative and work both independently and as part of a team.
Good interpersonal, influencing and communication skills – adapting style to circumstances.
Good, practical IT skills, including the use of database inventories plus knowledge of specialist document and records management applications.
Committed to confidentiality and security of company records with an appreciation and understanding of relevant legal issues.
Commitment to high quality solutions, support and customer service.
Careful and methodical approach to detailed work.
Experience or knowledge of para-legal role or responsibilities.
METHOD OF APPLICATION
Interested and qualified candidates are requested to apply through Diageo career portal Diageo for Records/Para-Legal Manager