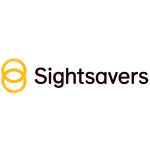 Sightsavers Nigeria
Sightsavers is an international organisation that changes lives for the long term. We work in more than 30 countries to eliminate avoidable blindness and support people with visual impairments to live independently.
We are recruiting to fill the position below:
Job Title: Programme Manager – Social Inclusion
Location: Kaduna, Nigeria
Reports to: Director, Programme Operations
Responsible for: Program and Financial Management of the NCO Inclusive
Education and Inclusion Works Programmes
Contract: 2-year Fixed Term Contract
Department: Operations, Planning and Finance
About the Role (NCO Social Inclusion Manager)
The NCO Social Inclusion Manager will report to the Director of Programme Operations based in the NCO.
The NCO Social Inclusion Manager will be part of the NCO Core Programme team and provide Programme and Financial support for the delivery of the Social Inclusion programmes implemented by the NCO.
The Social Inclusion Programme Manager will ensure that all Social Inclusion programmes and projects are planned, implemented, monitored, and evaluated to the highest possible standards.
The Social Inclusion Programme Manager will be experienced in all aspects of the programme and project cycle, including planning, implementation, partner support, monitoring and evaluation.
The Social Inclusion Programme Manager will work to ensure the equality of opportunities for people with disabilities, through both service delivery and advocacy.
The post holder will be part of the overall Sightsavers DID team overseeing Education, EH and Inclusion Works projects in the country office.
The postholder will also work in close collaboration with the related Social Inclusion Consortium and Country Inclusion Groups in-country.
SEE ALSO: Schneider Electric Recruitment (5 Job Vacancies)
This resource will be required to:
Programme Management (50% of time):
To provide effective management, coordination, and oversight for the social inclusion programme to ensure the delivery of the programme targets.
Support the Global Social Inclusion teams to identify and develop innovative approaches for the implementation of social inclusion programmes in Nigeria.
Support partners and stakeholders through all aspects of the project cycle and lead in certain programmatic areas to ensure the effective planning, implementation, monitoring and evaluation of all social inclusion programmes and projects.
Provide financial and resource management support for the project Officers in the preparation of budgets, monitoring expenditure and resources and liaising with partners regarding their financial returns and audits as well as compiling reports and developing strategic plans.
Monitoring, Evaluation and Learning (30%):
Support the development and testing of MEL tools across all the NCO Social Inclusion programmes.
Ensure high-quality implementation consistent with standard M&E guidelines for all NCO Social Inclusion Programs, protocols, information and reporting systems and support project data collection, coordination, and analysis.
Support and build capacity of Partners to analyse programme data to inform adaptations and modification of program implementation.
Plan and facilitate project learning reviews and workshops, integrate lessons learned into project implementation, disseminate project successes and challenges to stakeholders including Donors.
Support project staff and DID MEL officer and evaluation Consultants in conducting focus group discussions.
Advocacy (10% of time):
Confidently communicate relevant information throughout the organisation and to partners,
Participate in Public Relation activities that will promote the visibility of the Nigeria Social inclusion programmes.
Represent Sightsavers at various forums and advocate for Sightsavers philosophy, policies and work.
Support the Advocacy teams in the development of the Social Inclusion Advocacy Plan as well as support the implementation of the Social Inclusion advocacy plan.
Research (10% of time):
Assist the programme teams and Partners to identify opportunities for operational research.
Support the development and writing of high-quality research Manuscripts from learnings derived from the social inclusion Projects for publication in high impact peer reviewed Journals.
Key Relationships
Internal:
DID Monitoring, Evaluation and Learning Manager
Senior Programme Manager Eye health
NCO Program Managers
External:
Organisation of Persons with Disabilities
Consultants
Government agencies
Knowledge (Education & Related Experience)
Experience or Degree in a relevant Social Science subject (International Development, Sociology, Education), preferably at master's level.
Proven experience implementing programmes in developing country contexts, including experience in social development, rights and empowerment.
Experience of all aspects of project management in community development Programmes.
Experience of designing/managing programmes designed to facilitate inclusion of marginalised groups and promote their empowerment at the local, national or international levels.
Experience of policy and advocacy work in social inclusion, particularly in relation to disability rights, UNCRPD, SDGs, inclusion, or social protection.
Good knowledge of the key international networks and organisations working on social inclusion and disability.
Experience of partner and stakeholders engagement and support
Familiarity with international legislation and policies in the field of disability and human rights – in particular the United Nations Convention on the Rights of Persons with Disabilities.
Understanding of international development issues and a commitment to equality of opportunity for people with disabilities
Ability to identify key risks and rapidly escalate critical issues (no surprise environment);
Ability to build strong working relationships to enable effective management of partnerships and work collaboratively
Experience in operations research, reporting, data quality assessments, data analysis etc.
Fluent written and spoken English and the ability to communicate in local languages.
A demonstrated record of managing multiple projects
Experience of monitoring and evaluation;
Experience in conducting learning reviews, possibly gained in education.
Experience in managing evaluation consultants, participating in or conducting evaluations.
Understanding and knowledge of adaptive management.
Experience of working effectively within multidisciplinary and multicultural teams in multi country locations.
Experience of liaising with, and managing relationships with external organisations, teams, and individuals.
An understanding of and commitment to equality of opportunity for persons with disability;
Excellent people management skills, with a sound understanding of cultural and ethnic diversity;
Desirable:
Experience in financial and resource management;
Ability to deliver training sessions and facilitate workshops
Skills (Special Training or Competence):
Excellent analytical skills.
Ability to influence high-level government officials and NGO leaders.
Ability to build strong working relationships to enable effective management of partnerships.
Proven ability to think strategically and translate concepts into effective action plans.
Project management skills.
Ability to understand and work with project budgets, forecasts and reports.
Core behaviours:
Change and improvement – Seeks continuous improvement in own and team's performance. Assists and encourages others to adapt to change and implement new ideas.
Communicating and influencing – Identifies the needs of others, uses effective approaches and styles to persuade and communicates to groups in an interesting and effective way.
Planning and organising – Develops plans considering all the resources necessary to achieve objectives. Monitors objectives and measurement systems on a regular basis, identifying trends and key messages in data.
Delivery and implementation –Self-motivated, responsible and responsive, and continues to perform objectives positively in the face of pressures from various sources. Ensure the team has a 'can do' attitude and customer service mentality.
Interpersonal and intercultural sensitivity with a high degree of integrity.
Decision making – Consults and listens to take clear and timely decisions in a flexible and adaptable approach.
Team working – A team Player, encourages and supports team members to ensure contributions are recognised, delegates effectively and encourages working in collaboration.
Method of Application
Interested and qualified candidates should:
Click here to apply
Note
As an equal opportunities employer we actively encourage applications from all sections of the community. Qualified persons with disabilities are particularly encouraged to apply.
Sightsavers is not willing to accept unsolicited agency resumes, we are therefore unable to adhere to any terms of business related to unsolicited resumes
Application Deadline  12th December, 2021.
Interviews Date  10th January, 2022. (Week commencing)