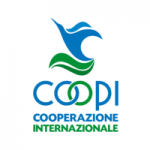 Cooperazione Internazionale (COOPI)
Programme Development Officer at Cooperazione Internazionale (COOPI). Please ensure you read the job requirements before applying for this position.
Cooperazione Internazionale (COOPI) is an Italian humanitarian non-governmental organization founded in Milan in 1965. COOPI aims to help the world's poorest to improve their access to healthcare, food, and financial security, and to overcome their special vulnerability to wars, civil conflicts and natural disasters. For 50 years of long-term support and constant presence in the field, COOPI has been engaged in breaking the cycle of poverty and responding to specific emergencies in numerous sectors, including Food Security, Humanitarian Aid, Health, Socio-Economical Services, Water and Sanitation, Human Rights, Education and Training, Migrations and Sustainable Energy.
We are recruiting to fill the positions below:
Job Title: Programme Development Officer
Location: Abuja
Starting Date: ASAP
Duration: 6 months (renewable)
Description
COOPI is looking for a Programme Development Officer in Nigeria
COOPI started its operations in North-East Nigeria in 2014 to carry out a rapid evaluation of the most relevant constraints suffered by the Internally Displaced People (IDPs) displaced by the food crisis and the Boko Haram insurgency in the Lake Chad Basin.
COOPI's aim is to support the most basic and pressing needs of communities affected by the conflict. COOPI is providing a multi-sectoral emergency response to the IDPs, returnees and host population focused on food security, nutrition, protection and education.
COOPI main area of intervention is Yobe State and Borno state and expanding our programs to North West of Nigeria in Sokoto and Kaduna States.
Purpose of the Role
The Programme Development Officer is the focal point of COOPI's program in the Capital Abuja, North East and North West of Nigeria. In consultation with the Head of Mission, coordinates and evaluates all aspects of the COOPI projects, and facilitates the flow of information from the field to the capital.
The Programme Development Officer also plays a strategic role for COOPI's external relationships, liaising with consortium partners and stakeholders in collaboration with the HoM.
Responsibilities
Programmatic support:
Provide programmatic support to the mission ensuring coordination between the project team and administrative, HR and logistic teams.
Proposal development:
Coordinate and support the development of concept notes, proposals and situation analyses, including designing logical frameworks, setting realistic and measurable targets, and developing narrative proposals and budgets with the support of the Finance team;
Contribute to the identification of potential funding opportunities.
Compliance and reporting:
Work with project managers to ensure compliance with donor and reporting requirements and internal policies;
Consolidate and finalize donor and sector working group and government agencies' reports.
Institutional representation:
Represent COOPI at stakeholder and consortium partner meetings; developing and maintaining strong working relationships stakeholder, networks (INGO forum, OCHA humanitarian coordination,  sector working groups, local authorities, etc.).
Communication:
Providing briefing papers and supporting the development of external communication tools relevant for donor visits/meetings, and ensuring regular archiving of project information at the mission level;
Work closely with communication team for documenting stories.
Monitoring, Evaluation & Learning:
Follow with MEAL unit and PMs in updating program planning tools and M&E system and tools;
Along with the project team align internal M&E tools with sector and donor requirements;
Contribute to proactive dissemination and use of knowledge gained through M&E and ensuring capacity-building of the project teams.
Other:
Organise monthly internal projects meetings, taking preventative and corrective action when necessary;
Ensuring synergy between Technical and Support services;
Collecting, summarizing and analyzing information from external sources and from technical advisors for future opportunities.
Requirements
Education / Experiences:
Master's Degree in International Development or related fields;
At least 2 years with an international humanitarian INGO recommended;
Excellent knowledge of project cycle-management, including project M&E, grants management and reporting;
Previous experience in writing project proposals;
Excellent in written and spoken English;
Previous experience in Western African country is an advantage.
Soft skills:
Strong analytical and practical problem-solving skills;
Strong supervisory abilities and demonstrated capacity of teamwork;
Adequate resilience to stress;
Strong commitment to follow the rules and procedures of the organization;
Excellent inter-personal and writing communication skills;
Organize work efficiently and deliver assignments in a timely manner often under time constraints.
Method of Application
Interested and qualified candidates should:
Click here to apply
Note
Any late application or incomplete submission will not be considered and thus will be disregarded immediately.
Applicants shall be reviewed on a rolling basis.
Only shortlisted applicants will be contacted.
Female candidates are strongly encouraged to apply.
Candidates from and or living Sokoto State will be prioritised
Application Deadline  28th July, 2021.