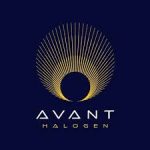 Avant Halogen
Professional Sales Staff at Avant Halogen. Please ensure you read the job requirements before applying for this position.
Avant Halogen is an integrated talent risk management and outsourcing solutions company. We deliver innovative talent management using our cutting-edge digital solutions that drive business performance.
Responsibilities
Develop sales strategies that match customer requirements by promoting products, services or ideas.
Requirements
Minimum of B.Sc. / HND in any relevant course.
Reside in any of these locations Abuja, Lagos, Benin, Ibadan, Enugu
Age is 26 years and above
Terrain/location knowledge of minimum of 3 years is required
Ability to deliver instant results is expected from all Applicants
Good communication skills is required
Applicant must be charismatic and must be able todisplay the existence of large customer base
Minimum of3 years working experiencewith a non-life or composite insurance company.
Required Skills:
Creativity
Teamwork
Listening
Crisis management.
Application Closing Date
30th August, 2021.
Method of Application
Interested and qualified candidates should send their CV to: [email protected] using "Proffessional Sales Staff" as the subject of the mail.
Note: Experience with Life insurance firms are not allowed.
To apply for this job please visit gmail.com .