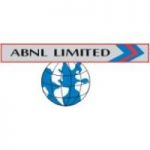 ABNL Limited
ABNL Limited was incorporated in 1992, as an Oil and Gas servicing company, with a vision to provide professional engineering and technical services to the Oil and Gas exploration and production companies in Nigeria and the West African sub-region. Since its incorporation the company has grown in leaps and bound, expanding its business horizon but still within the Oil and Gas sector.
ABNL is a 100% owned indigenous firm, with a shareholding in excess of 100 million Naira. Its' directors are individuals of proven integrity, who over the years have acquired the requisite experience in the Oil and Gas business, as well as in the banking and finance sector. The integrity of the directors and the staff of the company have been a priceless contributive factor in the growth and wellbeing of the company.
We are recruiting to fill the position below:
Job Title: Process Engineer I
Location: Lagos
Employment Type: Contract
Main Functions
Participate in the development of basic process design specifications or provide oversight of an engineering contractor's technical deliverables during the front end design / detailed engineering phases of projects.
Tasks and Responsibilities
Perform process optimization studies to identify / evaluate capital / operating cost savings, process configuration alternatives, safety facilities requirements, etc.
Provide technical oversight for engineering contractor's work during front end engineering & design / detailed engineering to ensure consistency with Company methods & guidelines, project specifications & owner's requirements.
Participate in Hazard & Operability Reviews for new / modified facilities / in support of existing plant facilities.
Provide commissioning & start-up assistance for new / modified facilities, as required.
Establish organization and staffing process.
Steward discipline engineering queries from the Contractor and sub-contractors as well as technical information requests.
Keep Lead Engineer or Engineering Manager informed of discipline engineering progress, deviations, and execution concerns.
Participate in discipline engineering reviews at Contractor's and subcontractor's locations.
Drives and promotes capital efficiency in engineering design.
Support internal engineering general interest or Global Practice initiatives as requested by Supervisor.
Skills and Qualifications
B.Sc Degree in Chemical Engineering or equivalent, required.
7 – 10 years of demonstrated experience in petroleum refining / chemical process industry / with an engineering contractor serving these industries.
5+ years of demonstrated capital project development experience.
Ability to adapt to tight deadlines, heavy workloads, and frequent changes in priorities.
Proficient in Microsoft Office suite of software programs.
Read, write, and speak fluent English, especially as it applies to technical and business communications.
Application Closing Date
25th July, 2022.
Method of Application
Interested and qualified candidates should send their CV / Resume to: [email protected] using the Job Title as the subject of the mail.
Note: IOC experience preferred.