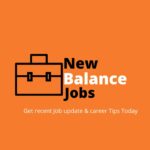 Teecartel Nigeria Limited
Personal Assistant at Teecartel Nigeria Limited. Please ensure you read the job requirements before applying for this position.
Teecartel Nigeria Limited is a full-service Business Development Consulting that specialize in employees empowerment, recruitment/human resources, agro services and entrepreneurship training and development and we achieve these through our highly experienced professionals. We provide leading-edge management strategy and HR infrastructure support. We relief you of managing your employees through human resource or staff outsourcing, grooming them to be productive and align them with the culture of the organization to achieve the set goals and objectives. We help to match talents with openings, train and manage them using technology and competent hands. At Teecartel, we meet clients business needs with high level of Professionalism, Integrity and Commitment
We are recruiting to fill the position below:
Job Title: Personal Assistant
Locations: Lagos Mainland, Lagos and Ogun
Employment Type: Full-time
Job Description
We are looking for a versatile and highly-organized personal assistant to perform personalized administrative duties for senior management.
In this role, you will be responsible for scheduling meetings, taking notes, and handling correspondence on behalf of managers.
You may also be required to make travel arrangements and assist with other duties when required.
To ensure success as a personal assistant, you should exhibit excellent organizational skills and demonstrable experience in a secretarial role.
Accomplished personal assistants are intuitive to the needs of the managers and work autonomously to provide customized administrative support.
Job Responsibilities
Interested and Qualified candidates must have a minimum of OND certificate
He/she must have a minimum of 1-5 years working experience
Reporting to senior management and performing secretarial and administrative duties.
Scheduling appointments, maintaining an events calendar, and sending reminders.
Copying, scanning, and faxing documents, as well as taking notes.
Preparing facilities for scheduled events and arranging refreshments, if required.
Ordering office supplies and replacements, as well as managing mail and courier services.
Observing best business practices and etiquette.
Typing, formatting, and editing reports, documents, and presentations.
Entering data, maintaining databases, and keeping records.
Liaising with internal departments, answering calls, and making travel arrangements.
Managing internal and external correspondence on behalf of senior management.
Salary
N150,000 – N240,000 / month.
Method of Application
Interested and qualified candidates should forward their CV to: [email protected] using the Job Title as the subject of the email
Application Deadline  
31st September, 2021.