ATTENTION!!! FOLLOWS US ON GOOGLE NEWS and be the first to know about high paying job vacancies so you can apply IMMEDIATELY. Click here to JOIN GOOGLE NEWS.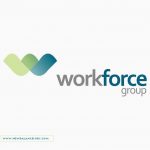 Operations Assistant (Underwriter) at Workforce Group
Workforce Group – Our client, a leading independent Investment Banking, Securities Trading and Investment Management firm. The firm is Nigeria's most trusted adviser, focused on providing advisory, execution and investment services to corporations, governments, institutions and individuals involved in investing in and developing Nigeria and Middle Africa is currently looking for suitable candidates for the role detailed below:
Operations Assistant (Underwriter)
Location: Lagos
Duration: 3 – 4 months
Job Purpose
The Trading / Operations specialist is a key member of the operations team supporting trade processes, data management, client reporting and portfolio management functions. Members of this team will work closely with and communicate to and from the Sales, Finance, Investment Management and Securities Trading teams.
The key requisites are strong computer skills, highly numerate, attention to detail, positive professional attitude, and ability to work in a team environment and to tight deadlines.
Primary Responsibilities
To comply with policies and procedures of the company's Operations Manual, which include but not limited to the rules and regulations of the Securities and Exchange Commission (SEC), the Nigerian Stock Exchange (NSE) and the Investment and Securities Act (ISA) and to follow and implement all SEC, NSE and ISA changes as they occur.
The provision of high value service to internal and external clients in an environment that promotes the company's excellence.
To contribute to productivity, efficiency and effectiveness improvements to drive exceptional client service and risk mitigation
Experience, Education, Required Skills and Job Specific Requirements
Bachelor's Degree from an accredited college or university
3 – 4 years previous experience preferred but not required
Knowledge of equities, bonds, treasury bills, and the intricacies of pricing, corporate actions and settlement activities specific to each
A friendly professional demeanour and ability to excel in a team oriented environment
Strong proficiency with Microsoft Office suite especially Excel
He should be able to endure immense work pressure and be very dependable.
Strong analytical and detail-oriented aptitude; a high degree of accuracy is required
Excellent communication and organisational skills
Ability to manage time effectively, set priorities and meet deadlines
Ability to learn and adapt to change
Account Creation (CSCS, Zanibal)
Sending of Welcome mail and E-statement to clients
Certificate Management
Registrars and CSCS runs
Corporate action capture and processing
Reconciliations
Creation and cancellation of units
Managing internal unit holder registers
Liaising with banks, trustees, registrars, etc.
Complete subscription and redemption documentation and procedures
Receipt of subscription monies and payment of redemption proceeds
Perform other duties as required
Salary
Quite Attractive + other incentives
To apply for this job please visit forms.gle.