ATTENTION!!! FOLLOWS US ON GOOGLE NEWS and be the first to know about high paying job vacancies so you can apply IMMEDIATELY. Click here to JOIN GOOGLE NEWS.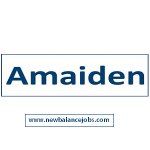 Website Amaiden Energy Nigeria Limited
Nurse Recruitment at Amaiden Energy Nigeria Limited. See requirement before applying for this position.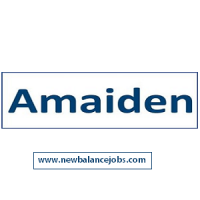 About Amaiden Energy Nigeria Limited
Amaiden Energy Nigeria Limited, (formerly Moody International Nigeria Limited) was established in 1996 as a partnership between Moody International Group and Nigerian investors. Since commencing operations in March 1997 the company continues to grow and exerts its presence in numerous Projects in the Nigeria Oil and Gas Industry.
We are recruiting to fill the position below:
Job Title: Nurse
Location: Nigeria
Job Type: Contracts
Job Nature: Resident
Job Description
Report:
To COMPANY Chief Medical Officer for professional directives, support and advice
To COMPANY's Head of Nursing/ Manager for all aspects of their routine and emergency duties
Medical:
Ready to work both day and night shifts
Maintain accurate MEDICAL records of all activities and produce reports and statistics periodically as may be required.
Maintain a log of daily consultations, hospitalization and transfer to retainer hospitals.
Actively involved in emergency and primary treatment for accidents and illnesses; organize first aid as necessary and assist in evacuation where necessary.
Take directives from the SMO and or Head of Nursing for the general administration, maintenance and arrangement of the CLINIC.
Hygiene:
Ensure proper disposal of medical waste.
Conduct periodic deep cleaning of all patient areas.
Ensure that high standards are maintained regarding infection control in the out-patient and hospitalization areas and others as may be necessary.
Training And Investigation:
Offer support and advise on the completion of accident & incident report forms, including follow up and investigation on accidents, and carry out health surveillance with respect to legislative and COMPANY`s requirements.
Participate in regular first aid instruction for staff and dependents and drills for first aid teams and emergency support staff.
Health:
Participate in Port Harcourt Clinic health facility survey in accordance with all applicable local regulations and COMPANY`s requirements.
Initiate, control, record and provide input and advice with all matters hazardous to health.
Job Requirements Nurse recruitment 
Must be registered with the nursing and midwifery council of Nigeria and must in addition, possess a valid licence.
5 years of working experience of which last 2 years continual practice in any one or 2 of the following areas in a reputable hospital; Accident and emergency, intensive care unit, operating theatre, Medical or Surgical wards and paediatrics.
Basic computer knowledge with emphasis on words and excel.
Nigerian Registered Nurse; and must hold a recognized diploma in general nursing and midwifery
Additional qualification in paediatric and emergency nursing will be an added advantage
SERVICE Scheme and Location:
Monday – Friday 7.30am – 5p.m
Alternate Weekend (Saturday & Sunday) 7.30am – 2pm
Onshore Nigeria
Method of Application
Application Deadline
3rd February, 2020.