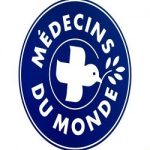 Medecins du Monde (MdM)
Medecins du Monde (MdM) Call for Interest: External Facilitator for Advance Cardiovascular Life Support (ACLS) Training. Please make sure you read the job requirements before applying for this position.
Medecins du Monde (MdM) is an international humanitarian organization whose mission is to provide medical care for the most vulnerable populations, the world over, including France. It seeks to stimulate voluntary commitment from doctors, other health care providers, and from those whose expertise in other fields is needed for its activities, to enlist all competent support required for the achievement of its projects, and to seek at all times to encourage close working relationships with populations in its care. MdM operating in Nigeria, Borno state since October 2016.
We are recruiting to fill the position below:
Job Title: Call For Interest: External Facilitator for Advance Cardiovascular Life Support (ACLS) Training
Location: Maiduguri, Borno
Employment Type:
Purpose and Objectives
The main objective of this service is to provide high-quality training on Advance Cardiovascular Life Support to equip the participants with basic knowledge, skills and attitude to perform with confidence advanced cardiovascular life support techniques to save lives.
By the end of the training, participants should be better equipped to:
Apply the Primary (BLS), and Secondary (ACLS) Assessments sequence for a systematic evaluation of adult patients.
Perform prompt, high-quality BLS, including prioritizing early chest compressions and integrating early automated external defibrillator (AED) use.
Recognize and perform early management of respiratory arrest
Discuss early recognition and management of ACS (Heart Attack) and stroke, including appropriate disposition
Recognize and perform early management of bradyarrhythmia and tachyarrhythmias that may result in cardiac arrest
Recognize and perform early management of cardiac arrest (Asystole, PEA, Ventricular Fib, Pulselessness V. Tach,) until termination of resuscitation or transfer of care, including immediate post-cardiac-arrest care
Model effective communication as a member or leader of a high-performance team
Evaluate resuscitative efforts during a cardiac arrest through continuous assessment of CPR quality, monitoring the patient's physiologic response, and delivering real-time feedback to the team.
Recognize the impact of team dynamics on overall team performance
Discuss how the use of a rapid response team or medical emergency
Define systems of care
Minimum Requirements
A Registered Company / Training Institute recognized by American Heart Association
Supported / certified by Medical and Dental Council of Nigeria (MDCN)
Previous experience in facilitating BLS/ACLS/PALS trainings
Facilitator must have relevant University Degree
Application Closing Date
5th January, 2022 at 12midnight. (Nigerian time).
Method of Application
Interested and qualified candidates should send a Comprehensive / Detailed Profile, indicating their competencies and experiences on similar projects. These expressions of interest should be sent to the following address: [email protected] with the reference "Advance Cardiovascular Life Support Training" as the subject line.
Note That you are not expected to submit your proposals. However, the successful candidates would be sent 'Terms of Reference' requesting for proposals.