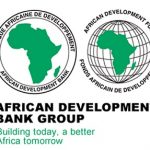 African Development Bank Group (AfDB)
Macroeconomist Local Professional (ECVP) at African Development Bank Group (AfDB). Please make sure you read the job requirements before applying for this position.
African Development Bank Group (AfDB) – Established in 1964, the African Development Bank is the premier pan-African development institution, promoting economic growth and social progress across the continent. There are 80 member states, including 54 in Africa (Regional Member Countries). The Bank's development agenda is delivering the financial and technical support for transformative projects that will significantly reduce poverty through inclusive and sustainable economic growth.
We are recruiting to fill the position below:
Job Title: Macroeconomist Local Professional (ECVP)
Position Number: 50067489
Location: Nairobi, Kenya
Position Grade: LP5
The Complex
The Chief Economist/Vice-President for Economic Governance and Knowledge Management is the Bank's spokesperson on economic matters and the Vice-President for the 'Economics Governance and Knowledge Management Complex'.
The Complex is responsible for:

Providing leadership and visibility for the Bank on economic, finance, financial governance and socio economic development issues; and coordinate the generation of analytical works to inform operational policy;
Systematically emphasize the critical role of knowledge, experience, lessons learnt and their tangible impact on sustainable, inclusive transformation of African economies.
The Position
The local Macroeconomist will focus on effectively supporting:
The monitoring of the economic and social situation in Kenya,
Economic and sector work to deepen country knowledge and,
The preparation of Country Strategy Papers and other relevant documents (mid-term review, completion report, etc.).
Key Functions
Under the supervision and guidance of the Chief Economist/Vice-President for Economic Governance and Knowledge Management, the local Macroeconomist will:
Analyze the economic and financial situations of assigned Regional Member Countries, using internal and external information sources, and determine the implications for the programming and updating of Bank Group operations such as defined in the Country Strategy Paper.
Examine the impact of Bank Group operations in Kenya.
Undertake assigned Economic and Sector Work, focusing mainly on preparing papers on relevant economic and financial issues in the development process.
Identify, prepare, evaluate and monitor the implementation of macroeconomic program.
Carry out the analysis required to prepare Country Strategy Papers based on the Kenya poverty reduction and growth promotion strategies and/or the Government's Development Agenda, and the Bank's Ten-Year Strategy and High-5s.
Maintain effective communication with the sector departments and divisions, and other relevant units in the Bank to ensure a coordinated approach in the implementation of the Bank's Strategy and lending operations in Kenya.
Participate in the preparation of Country Diagnostic Notes and Regional Diagnostic Notes to inform the preparation of Country Strategy Papers and Regional Integration strategy Papers.
Participate in the preparation of African Economic Outlook reports and Regional Economic Outlook reports.
Participate in Country Portfolio Reviews.
Participate in the preparation and monitor implementation of measures under budget support loans in collaboration with the Governance, Economic & Financial Management Department; and in the preparation of information notes on economic reforms programs and institutional support.
Participate in aid coordination activities with bilateral and multilateral donors with emphasis on promoting the co-financing of projects and programs.
Participate in country dialogue.
Participate in the preparation of the Country Policy and Institutional Assessment (CPIA) for Kenya.
Participate in the preparation of annual and triennial lending programs.
Develop and build client relations at all levels and plays a promotional role in generating new business for the Bank.
Competencies (Skills, Experience and Knowledge)
Hold a minimum of a Master's Degree in Economics or other relevant fields or related disciplines.
Have a minimum of five (5) years of relevant experience working on African Development Issues in an international organization, national government or a reputable organization.
Good grasp of the developing countries in general and of Kenya in particular; experience in macroeconomic management issues and the economics of development.
Proven sense of initiative, results orientation, as well as proven teamwork skills and ability to work effectively across sectors.
Ability to take personal ownership and accountability to meet deadlines and achieve agreed-upon results
Technical and quantitative skills as an applied development macroeconomist.
Policy dialogue skills, including ability to effectively interact with national authorities and technical and financial partners on policy and aid coordination issues.
Strong analytical and organizational skills and ability to deliver results on time.
Problem solving capabilities coupled to innovation skills and change management.
Excellent verbal and written communication skills in French or English, with a good working knowledge of the other language.
Competence in the use of standard Microsoft Office Suite applications.
Application Closing Date
16th December, 2021.
Method of Application
Interested and qualified candidates should:
Click here to apply online
Note
This position does not attract international terms and conditions. the post holder will be considered as a local staff and will therefore not have international terms and conditions of employment.
Only nationals of Kenya or bank member countries who have the right to reside and work in Kenya will be considered for this position. the bank does not sponsor or support applications for work permits and relocations for the position in question.