ATTENTION!!! FOLLOWS US ON GOOGLE NEWS and be the first to know about high paying job vacancies so you can apply IMMEDIATELY. Click here to JOIN GOOGLE NEWS.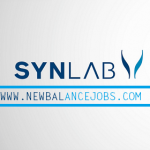 Applicants can now apply for the current Logistics Officer job at SYNLAB.
Please read carefully the requirement before sending in your application.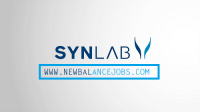 SYNLAB offers a full range of medical laboratory services for practising doctors, clinics and the pharmaceutical industry. The SYNLAB Group is the uncontested leader on the European market for human medicine laboratory services.
Job Title: Logistics Officer
Company: SYNLAB
Location: Lagos
JOB DESCRIPTION for Logistics Officer job
To increase revenue for the company and achieve sample volume target
To develop and manage operational budget for the transport department
To control costs of maintenance, repair, replacement, and fleet related expenses
To manage fuel card allocation for the dispatch and drivers
To maintain service level agreement for logistics and ensure customer satisfaction
To work closely with sales executives to ensure all client requests are effectively handled
To conduct customer survey routinely (Monthly CSI) for dispatch riders.
To review and effectively set up dispatch routes
To ensure dispatch maintain the company's image – adherence to branding requirement (Uniform & Bike)
To develop and implement SYNLAB's transport strategy
To identify suppliers/vendors; negotiate contracts, and ensure that contracts are awarded in accordance with company policy
To develop and review the fleet management SOP's and supporting documents in accordance with the needs of the company
To proactively monitor maintenance of the vehicles and determine vehicles that require repairs.
Liasing with insurance companies for timely renewal / purchase and claims processing for the fleet
Ensure 100% compliance with government legislation, licenses/permits and health & safety policies, NAFDAC etc
Logistics – Planning and arranging, transportation for company (Visitors) as required
Courier and general logistics management including managing imports and clearing of goods
To review procurement requisition forms (PRF's) and authorize PRF's within the budget/ return PRF's to user department if within budget allocation
To purchase goods and services in the right quantity and quality, at the right time and price for use of the organization
To supervise the inspection of goods and services delivered, to ensure conformance with specifications. Quality, Quantity and other SLA requirements
Vendor registration and management of vendors database and necessary records / files documents
Issue stock item to all departments and locations of SYNLAB and participate in stock counts as required
Job Requirement for Logistics Officer
BSc Business Administration, Logistics or Supply Chain
Experience: 2-3 years experience as a logistics Officer
Knowledge of shipping, wear housing and procurement is key
Experience managing drivers and dispatch riders
Must be a good problem solver
Excellent analytical, problem solving and organizational skills
Ability to work independently and handle multiple projects
Record of successful distribution and logistics management
Comply with laws, regulations and ISO requirements.
Method of Application
Qualified and interested candidate should send CV to ng.career@synlab.com