ATTENTION!!! FOLLOWS US ON GOOGLE NEWS and be the first to know about high paying job vacancies so you can apply IMMEDIATELY. Click here to JOIN GOOGLE NEWS.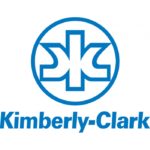 Kimberly-Clark recruits Technical Operator – Mezzannine. Please read the requirement before applying.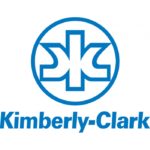 About Kimberly-Clark
Kimberly-Clark and its well-known global brands are an indispensable part of life for people in more than 150 countries. Every day, 1.3 billion people – nearly a quarter of the world's population – trust K-C brands and the solutions they provide to enhance their health, hygiene, and well-being. With brands such as Kleenex, Scott, Huggies, Pull-Ups, Kotex, and Depend, Kimberly-Clark holds No.1 or No. 2 share positions in more than 80 countries.
Job Title: Technical Operator – Mezzannine
Ref No: 803725
Location: Lagos
Worker Type: Employee
Worker Sub-Type: Regular
Time Type: Full time
Job Description
Complies with all safety rules, procedures and works instructions.
Maintain a high standard of housekeeping and hygiene in the department and follow 5S Housekeeping principles.
Checks that raw materials that enter his/her sector correspond with the required raw material of the product manufactured and return raw materials not in use after a change of grade and/or product.
Load Materials on unwind
Prepares splices for all unwinds in this section.
Participate in troubleshooting and problem solving on all modules in this section.
Operates the mezzanine section of the diaper machine at target speeds to achieve rate of operation targets. (MDH, Waste,Delay,Ti, Ci,ppm)
Acts as cover for any other operator when required.
Capture data regarding machine waste and delay and communicates this to the MOP for documentation and to effectively use this information for analysis and decision making on preventative actions.
Perform modular process health checks in-line with centerlining guidelines.
Control material usage to minimise waste and material cost
Knows and actively participate in all work and repairs which are carried out in his/her sector by the support teams
Reports and informs team leader of the maintenance and improvement required of his sector.
During shift changes, communicates to the incoming operator all new occurrences, repairs, process changes and materials issues.
Global VISA and Relocation Specifications:
The role is for the new Mill in Lagos open to candidates based in Nigeria.