ATTENTION!!! FOLLOWS US ON GOOGLE NEWS and be the first to know about high paying job vacancies so you can apply IMMEDIATELY. Click here to JOIN GOOGLE NEWS.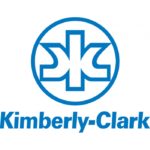 Kimberly-Clark is recruiting to fill the position Environment, Health and Safety Manager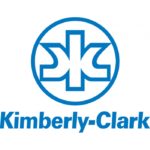 About Kimberly-Clark
Kimberly-Clark and its well-known global brands are an indispensable part of life for people in more than 150 countries. Every day, 1.3 billion people – nearly a quarter of the world's population – trust K-C brands and the solutions they provide to enhance their health, hygiene, and well-being. With brands such as Kleenex, Scott, Huggies, Pull-Ups, Kotex, and Depend, Kimberly-Clark holds No.1 or No. 2 share positions in more than 80 countries.
We are recruiting to fill the position below:
Job Title: Environment, Health and Safety Manager
Location: Lagos
Worker Type: Employee
Worker Sub-Type: Regular
Time Type: Full time
Main Purpose
The purpose of the position is to assist with achieving the business objectives by supporting EHS initiatives, implementing the KCSA EHS policies and EHS Management systems
Provide assistance to ensure that the relevant Teams meet all legislative requirements for Environment, Health and EHS
The position is the main point of contact for EHS at all levels of the specific Departments. Ensure that EHS systems are maintained and EHS KPIs are met.
Responsibilities
Ensure that the KC EHS management system is being consistently applied and all objectives are achieved
Assist with the completion of all EHS self-assessments and Support the annual EMEA EHS improvement plan
Consulting and give guidance to the Departmental EHS committee monthly meeting
Arrange for and attend Legal Audits; Ensure that all findings are loaded on ETQ and attended to
Partake and assist with the annual Disney Audits
Drive the implementation and training of the People Centered Safety (PCS) system;
Facilitate the PCS Steering Committee and draft and distribute monthly PCS statistics
Ensure active monitoring and EHS auditing by using the audit checklists; Reports to be generate to area owners on NCR's from audit checklists
Support Projects team from a legal perspective with the safe execution of projects by contractors
Review and approval of all contractor's safety files
Daily review of all outstanding EHS Events and Actions on ETQ as well as PCS Performance and report on the results in the Morning Management Meetings
Investigate all PPE-related complaints and source new PPE where needed. Co-ordinate the testing of new proposed types of PPE
Report on compliance on all EHS schedules, LSW and inspections
Ensure all Risk Gemba's within the site are attended to on a weekly basis, audited base on the evidence rated, recorded and Safety job cards are completed by area owners and actions manage
Measure completion of reported EtQ incidents and tracking actions for feedback to site
Administer and provide analysis and reporting of stats on ETQ EHS events module system
Coach and mentor EHS Officers reporting to the EHS Lead
Support and Drive the internal and external audits to be done within the different operational sites within MEA.
Support with Contractor Management Control by reviewing of Safety Files and consultation regarding EHS matters
Incorporate the Lean principles in the daily EHS activities
Conduct follow up on the status of and assist with the closing of all Departmental Audit findings by using the EtQ CAPA System
Communication of all EHS procedures and other types of EHS communications
Administer and update Legal appointments as required by country law
Maintain the EHS Risk Register for the site
Ensure all EHS related procedures are reviewed and updated and these changes communicated to all
Driving and monitoring EHS awareness campaigns and initiatives (EHS posters; EHS Initiatives from GOSH; Toolbox Talks)
Ensure readiness on site for any emergency by conducting annual fire and evacuation drills
Validate changes in machine guarding according to ISO standards
Provide technical advice on various safety aspects in the mill, align engineering solutions to Country and EHS standards
Drive reduction programmes for Environmental Impacts such as water usage, energy usage, waste recycling and waste to Land Fill
Prepare and partake in the annual ISO 14001 Audits and ensure no major findings are raised
Manage the Freshwater/Waste water, Storm water and waste management processes as per the KC standards
Arrange for Legal Audits and Health and Hygiene surveys per operational Site
Complete all compliance assessments as per the EtQ/ SoFi report requirements for environmental aspects
Measure completion of reported Environmental incidents on EtQ incidents and tracking actions for feedback to site
Initiate and Support the Mill and CBRE with waste recycle projects.
Health and Hygiene:
Support the site clinic staff with Occupational Health related aspects and ensure Ergonomic surveys is done on site
Arrange for Hygiene Audits and Health and Hygiene surveys per operational Site
Arrange for the annual calibration of all clinic equipment including the hearing test booth
Assess and approve all clinic orders to suppliers
Assist with the managing of hazardous waste generated in the clinic as part of overall waste management process
Provide analysis and reporting of clinic stats to leadership on yearly medical examination for all employees
Complete the periodic medical check-up for all employees at risk as required by KC and country regulations.
Qualifications
Matric Grade 12, Diploma / Degree in Environmental Management or Safety Management or NEBOSH International Diploma
10 years EHS experience of which at least 5 years working experience in FMCG industry, Incident Investigation Training, SAMTRAC, IT IS/Train the Trainer,
Advantage:  ISO 14001 and ISO 9001 and ISO 45001 training, ISO 14001/9001 Auditors training or similar, Basic Measurement Techniques in Occupational Hygiene.
Method of Application
Those Interested and Qualified Kimberly-Clark recruitment should Kindly APPLY HERE