ATTENTION!!! FOLLOWS US ON GOOGLE NEWS and be the first to know about high paying job vacancies so you can apply IMMEDIATELY. Click here to JOIN GOOGLE NEWS.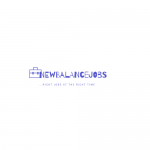 Ibadan Electricity Distribution Company (IBEDC) Plc
job Title: PPM Monitoring Officer 
Company: Ibadan Electricity Distribution Company (IBEDC) Plc
Location: Ibadan, Oyo
Ibadan Electricity Distribution Company (IBEDC) Plc – Headquartered in Ibadan is responsible for electricity distribution within the south western zone (Oyo, Ogun, Osun and kwara as well as some parts of Kogi, Ekiti and Niger states).
We are an organization with a focus on delivering excellent service to the customers and providing customer satisfaction through reliable power distributions.
Job Description
Engages in the daily detection and recovery NMD energy losses attributable to billing irregularities, indebtedness to IBEDC and interference with metering installations by fraudulent customers within the Business Hub
Responsibilities
Ensures that that all NMD meter meets the performance, functions and technical requirements and applicable standards within the Business Hub
To conduct weekly inspection of NMD Meters and associated equipment for the purpose of ascertaining optimal performance.
Calculate and estimate bills from damaged meters and investigates attributable energy loss / theft.
Identifies areas of high financial leakages within the Business Hub and design appropriate strategies to curtail the leakage.
Inspect energy meters to ascertain that proper connection is done
Conducts monthly Quality Assurance (QA) on revenue protection processes with the Business Hub and recommend improvement opportunities
Daily submission of the field activities reports to Regional Revenue Protection Officer for Management Information System
Any other task as may be assigned by the Team Lead, Revenue Protection/Energy Audit
Qualifications and Requirements
Educational Qualification: A Bachelor's Degree, HND in Engineering field
Professional Qualification: Possession of at least one of the following certifications is an added advantage: COREN, NSE, MNIM.
Desired Experience: At least 3 years combined experience in Investigation and Inspection in Power sector
METHOD OF APPLICATION
Interested and qualified? Go to Ibadan Electricity Distribution Company (IBEDC) Plc career website on careers.ibedc.com to apply
Please note: When the page opens, click on "Click Here See Vacancies" and select "PPM Monitoring Supervisor" to apply accordingly.