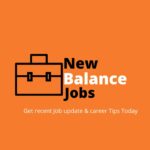 Akin-kunbi Nigeria Limited
Human Resources Associate Job at Akin-kunbi Nigeria Limited. Please ensure you read the job requirements before applying for this position.
Akin-kunbi Nigeria Limited is an indigenous building and civil engineering construction firm established to manage the production of building processes of any type within cost and time limit without compromising the ethics and specification. It also involved in consultancy works, building services, maintenance/renovation work of dilapidated structures, and facility management of structure in all its ramifications.
We are experienced professionals in engineering and other allied professions, embracing specialized skill of Building, Architecture, Engineering, Facility management, Project management and Quantity surveying.
We are recruiting to fill the position below:
Job Title: Human Resources Associate
Location: Lagos
Employment Type: Full-time
Job Description
We are looking to hire an experienced HR Associate to manage and maintain our human resources records.
In this role, you will be responsible for obtaining and recording HR information, managing the HR database, and assisting company employees with enrollment procedures and HR-related issues.
Responsibilities
Communicating with potential job candidates.
Contacting candidate references and verifying education listings.
Managing HR records including, résumés, applicant logs, and employee forms.
Issuing employment contracts and verifying completion.
Issuing new employees with enrollment documents.
Conducting employee orientations.
Explaining employee benefits.
Responding to HR-related queries within the company.
Maintaining employee confidentiality.
Assisting with the distribution of training material.
Requirements
Bachelor's Degree in Human Resources, Business, or related field with at least 2 years work experience.
Previous experience working in human resources.
Knowledge of database software, email systems, and office software.
Excellent communication and interpersonal skills.
Friendly and professional demeanor.
Good organizational skills.
Advanced knowledge of employment law.
Empathy and an approachable demeanor.
Attentiveness and honesty.
Salary
N70,000 – N100,000 / Month.
Application Closing Date
24th June, 2022.
Method of Application 
Interested and qualified candidates should forward their detailed CV to: [email protected] using the Job Title as the subject of the email.
To apply for this job please visit gmail.com .