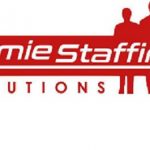 Aymie Staffing Solutions
Housekeeper Job at Aymie Staffing Solutions. Please make sure you read through the job requirements before applying for this position.
Aymie Staffing Solutions has identified real deep challenges in-home placements of domestic staff and seeks to remodel this crucial aspect of our society by putting systems in place to bring about highly beneficial outcomes to the employers and employees.
Aymie Staffing Solutions is recruiting to fill the position below:
Job Title: Housekeeper
Location: Lagos
Employment Type: Full-time
Qualifications
Candidates should possess a Bachelor's degree / HND / FSLC / SSCE qualification with 1 – 5 years of work experience.
Skils:
Patience: Patience is perhaps one of the most important skills for nannies.
Communication: Another important skill for nannies is strong verbal communication.
Organization,
Problem solving,
Cooking and nutrition,
Household duties.
Creativity,
First aid,
Salary
N60,000 – N100,000 monthly.
Method of Application
Interested and qualified candidates should send their CV to: [email protected]
using the "Job Title" as the subject of the email
Application Deadline  20th February, 2021.