ATTENTION!!! FOLLOWS US ON GOOGLE NEWS and be the first to know about high paying job vacancies so you can apply IMMEDIATELY. Click here to JOIN GOOGLE NEWS.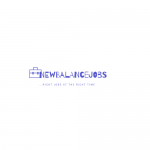 Continue your career today with Egbin Power Plc as their Head, Stores
Job Title: Head, Stores
Location: Lagos
Job type: Full Time
Egbin Power Plc. Lagos is one of the biggest additions to the electricity industry in Nigeria. Often seen as the biggest single generating power station in Sub-Saharan Africa, it was built to meet the every rising demand for electricity in Lagos and its environs.

Following the nation's privatization exercise, Sahara, through its power division, Sahara Power Group and sundry affiliations, acquired the 1320 MW installed capacity Egbin Power Plant. We are working towards deploying a minimum of 5,000 MW of electricity generation over the next five years.

Job Summary
To oversee all store activities and operations from planning to the implementation of key strategies and store requirements. Will be responsible for overseeing all the stores in Egbin Power Plc.
Key Duties and Responsibilities
Oversee housekeeping and maintenance of stores
Coordination with all external agencies e.g. weights and measures, trade tax authority, insurance companies, vendors and transporters, etc.
Conduct performance review of subordinates.
Prepare periodic report for the attention of the Head, Procurement and Stores
Approve expenditure within the limits of approval.
Supervise and direct the activities of subordinates in performing the team's activities and ensure compliance with the organization's operating policies, controls and procedures
Liaise with user units/departments in establishing economic order quantities and safety stock
Implement controls to ensure regular availability of stock in line with approved standards
Liaise with relevant account's department to value inventory in accordance with policies
Provide information to the Head Procurement on end-user feedback on the quality of items procured, slow and obsolete stock as well as any items that may not currently be in stock
Implement controls to ensure that conditions (quantity and quality) of supplied stock from vendors are consistent with documentation and requirements
Develop unique strategies for and coordinate inspection of goods delivered to prevent discrepancies
Understand the nature of stock to be delivered, determine and prepare necessary conditions for smooth and speedy stock receipt
Drive the development of protocols for inventory storage and arrangement
Coordinate screening of all non-stock items' purchase indents for inventory control
Education and Work Experience
A university degree in Engineering, Business, Accounting or Administration from a reputable university
Postgraduate degree or relevant professional certification in Procurement or Inventory Management will be an added advantage
Minimum of seven (7) years' relevant work experience in a similar role
Skills and Competencies:
Good use of IT systems for stores management
Must be vigilant, detailed and pay attention to details
Understanding of vigilance policies and procedures for scrap management
Ability to communicate and conduct presentations to all levels in the organization, including senior management
Ability to solve complex problems and take a new perspective using existing solutions
Knowledge of custody, storage, preservation methods and packaging techniques for materials stores management
Knowledge of inventory valuation and management tools, concepts and techniques
Working knowledge of public procurement laws and regulations
Written and oral communication skills
Interpersonal and relationship management skills
Know-how of inventory management and control system including stock monitoring and codification
Knowledge of insurance and risk management
Knowledge of material accounting systems
METHOD OF APPLICATION
Interested and qualified candidates should:
Click here to apply