ATTENTION!!! FOLLOWS US ON GOOGLE NEWS and be the first to know about high paying job vacancies so you can apply IMMEDIATELY. Click here to JOIN GOOGLE NEWS.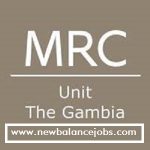 See how you can apply for the ongoing recruitment at the Medical Research Council for the position of Head of Health and Demographic Surveillance Systems (HDSS).
About Medical Research Council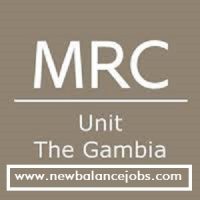 Medical Research Council Unit The Gambia – The MRC Unit The Gambia at London School of Hygiene and Tropical Medicine (LSHTM) is one of two research units established in sub- Saharan Africa by the Medical Research Council UK and is the MRC Unit The Gambia at LSHTM's single largest investment in medical research in a low and middle income country. MRC Unit The Gambia at LSHTM represents a unique concentration of scientific expertise and high quality research platforms in the West African region.
Job Title:
Head of Health and Demographic Surveillance Systems (HDSS)
Introduction
Established in 1947, the Medical Research Council Unit The Gambia at the London School of Hygiene & Tropical Medicine (MRCG) has an international reputation for ground-breaking research into some of the leading causes of morbidity and mortality in the tropics. Achievements include a large trial showing the efficacy of Haemophilus influenzae type B vaccine in The Gambia and the subsequent near elimination of the disease, pioneering studies of the impact  of insecticide treated bed nets as a preventive measure against malaria leading up to their worldwide use, studies demonstrating the impact of conjugate pneumococcal vaccines on pneumonia and child mortality and the demonstration of  a dramatic reduction in the carriage of Hepatitis B in The Gambia due to the effects of vaccination.
To reflect changes in national and global health priorities and new international funding opportunities a new research portfolio has been organized under three themes: Disease Control & Elimination, Nutrition, Vaccines & Immunity.  These themes have been selected to target national and regional health needs, to reinforce sub-regional and international links and to address some of the major current priorities in the Millennium Global Health Goals.
The MRCG currently manages 3 Health and Demographic Surveillance Systems (HDSS), one in Basse (BHDSS) in Upper River Region (URR) that started in 2007, to which an additional area (Fuladu West) was added in 2011, and covering approximately a population of about 180,000 people, on in Farafenni that started in 1981 and covering a population of about 50,000 people, and one in West Kiang, around the MRCG field station in Keneba, covering a population of about 18,000 people. In all HDSSs, demographic information (births, deaths, population movements) is collected at regular intervals. Data collection of HDSS death through verbal autopsies is also part of the HDSS management. Activities of the HDSS will increase over the coming years due to the need for more information on non-communicable diseases and maternal and neonatal health. In addition, the catchment area may also increase, with the need for enumerating new areas.
Purpose of the Job
The post-holder will be the Head of the HDSS platform. It involves ensuring that the three MRCG HDSS are collecting high quality data in a homogeneous fashion. The post-holder will supervise the field team (up to field supervisors) and village reporters; and closely interact with the HDSS data managers to ensure timely data collection and cleaning.
The post holder will ensure quality of data, updating and reporting on regular basis. The post holder will be expected to be often in the field to assess day to day work output, quantity and quality of data collection of field staff and village workers.
Role
The post-holder will:
Review, develop and implement the Unit's HDSS plan and strategy.
Ensuring compliance with MRCG at LSHTM policies and procedures and general good practice in relation to the conduct of data collection and research, contribute and support the design, implementation, analysis and monitoring of HDSS databases.
Provide organisational, logistical and technical support on data analysis and dissemination.
Participate in pre-testing of data capture and entry platforms.
Ensure all data collection activities are conducted according to agreed protocols.
Conduct data cleaning, consistency checks and analysis and write reports on data issues, where required.
Maintain and generate SOPs relevant to HDSS activities.
Participate in new work development activities i.e. proposal writing, generating profile indicators and literature review etc.
Produce event monitoring indicators and feedback to field team to help improve data quality.
Develop and maintain strong working relationships with internal stakeholders, to ensure the timely collection, cleaning and presentation of data and resolution of queries.
Develop and maintain strong collaborative agreements and links with local communities and government officials to ensure the smooth running of the HDSS platform.
Manage within delegated authority staff and expenses budgets allocated to HDSS.
Develop and implement a cost recovery (recharging) system for projects using the HDSS platform ensuring timely collection of income generated.
Plan and develop work activities of a large multi-disciplinary team spread across a large geographical area developing effective monitoring tools to ensure all team members deliver according the Unit's HDSS platform strategy.
Plan, develop and implement job-related training on HDSS data collection, including verbal autopsy to all field staff.
To keep up to date with latest research theory methods and technology related to HDSS.
 Undertake and successfully complete mandatory training required for the role.
Collaborate with HDSS from other countries within including INDEPTH HDSS sites.
Relationships:
The post-holder will be a full-time member of the MRCG at LSHTM staff.
The post-holder will report to Prof Umberto D'Alessandro.
The Director of Operations is Mr Joan Vives Tomas.
The Unit Director is Professor Umberto D'Alessandro.
Any Other Duties:
Carry out any other duties consistent with the remit and level of the post.
Appraisals:
Appraisals are held at least annually.
Person Specification
Essential Requirements:
M.Sc in Population Science / Geography (including Epidemiology, Demography, Medical Statistics, Public Health etc.
Experience in the collection, analysis and managing of large and complex data.
Experience of managing multi discipline teams spread across different locations.
Experience using RedCap and other electronic data collection systems
Knowledge of statistical packages such as Stata, R or others
Experience in supervising data cleaning activities, including the logic of generating queries, creating scripts and supervising results.
Good understanding of demographic data including births, deaths, economic situation and population migration
Knowledge of GPS data collection system and mapping including but not limited to GIS.
Knowledge of MS Access
Evidence of excellent interpersonal skills, including the ability to communicate effectively both written and oral.
Proven ability to work independently, as well as collaboratively as part of a research team.
Ability to work to tight deadlines in cleaning environments.
Good organizational, interpersonal and time management skills
Show strong initiative, resourcefulness, and sound judgment with an ability to solve problems and make decisions, related to staff, field work and data queries.
Willing to travel frequently and work and stay in Basse.
Willingness to work flexi-time if required.
Desirable:
Ability to speak Gambian local languages.
Length of Appointment
The appointment is for 3 years and is subject to a probationary period of 6 months.
Remuneration
The salary will be paid in Grade 2, 37 Points of MRC Unit The Gambia at LSHTM's payscale at a net monthly salary of 97, 049 Dalasi. This converts to a take home pay of $1, 940 approximately per month using the prevailing Dalasi/USD exchange rate.
Please note that the salary will be paid in Dalasi and that the USD figure quoted is only given as a guide.
For displaced staff the package will include rent-free furnished accommodation, flights, displacement allowance for spouse and children, contribution to school fees for children and shipment of personal effects.
Method of Application