ATTENTION!!! FOLLOWS US ON GOOGLE NEWS and be the first to know about high paying job vacancies so you can apply IMMEDIATELY. Click here to JOIN GOOGLE NEWS.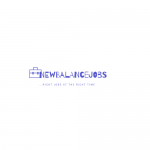 GlaxoSmithKline (GSK), one of the world's leading research based pharmaceutical and healthcare companies, is committed to improving the quality of human life by enabling people to do more, feel better and live longer. GSK employs over 97,000 employees in over 100 countries worldwide.
GlaxoSmithKline Consumer Nigeria Plc is one of Africa's largest consumer healthcare companies, producing leading brands such as Lucozade, Ribena and Panadol.
Regulatory Affairs Manager
Requisition ID: WD192499
Location: Lagos
Job Type: Full time
Open date: Jan 16, 2019 9:16 AM
Functional area: Regulatory
Relocation: Not Indicated
Job Purpose Statement
To translate the Pharma (Rx) business objectives into an actionable regulatory affairs strategy so as to ensure that GSK standards in respect to regulatory conformance and business continuity are maintained.
To add value to business by ensuring timely submissions and approvals for new products in WCA markets as well as maintenance of registered licences in alignment with local regulations and corporate.
Ensure Regulatory compliance by support and compliance to the QMS system
Key Responsibilities
Development and coordination of regulatory strategies with the support of the Head of Regulatory for regulatory submissions in WCA and collaboration with the HRA to simplify and improve existing regulatory processes, systems and techniques for the markets supported, to achieve the business objectives.
Ensure timely submissions and approvals of applications according to regulatory plan and strategy, ensuring continuity of supply and regulatory compliance.
Management of Regulatory projects to support new initiatives as appropriate to the business.
Ensure alignment of the regulatory registration submission strategy to commercial strategies and work effectively with key stakeholders and 3rd party service providers.to achieve the desired regulatory outcomes.
Liaise with Regulatory Authorities and provide appropriate answers on matters relating to Regulatory approvals/queries for GSK Products.
Ensure alignment of registered details with original dossiers and corporate databases, maintenance of and compliance with Regulatory Databases (OPAL, REQUIRE, GRACE)
Support the artwork control process to ensure changes and approval are done in time to avoid product stock out or delays in supplies.
Management of tender activities in relevant markets (as applicable)
Monitor and keep in touch with changes in the regulatory environments. Provide intelligence to local stakeholders and central team on changes in regulatory environment in the region.
Working with industry associations to strategically position GSK values and address any issues that would affect the business.
Support and ensure compliance to the QMS/QRM processes within Regulatory (written standard maintenance/compliance, regulatory issue management, risk management, management monitoring (L1 Audit), deviation handling, CAPA management, training, 3P oversight).Provide regulatory support to GMP inspections as required.
Requirements
Basic qualifications:
Bachelor's Degree. Pharmacy or appropriate scientific degree
Minimum 3 years Regulatory Experience in the industry. Good working knowledge of regulations, current industry practices, and experience with seeking out, interpretation and application of regulatory guidance.
Excellent communication influencing and negotiation skills
Preferred Qualifications:
Masters or PhD (would be an added advantage)
Qualification in project management (would be an added advantage)
Competencies: (Expertise and Knowledge)
Knowledge & Application:
The level of technical knowledge required for the role is applied for assessment of the regulatory files, submission of right first-time dossiers to Regulatory Authorities, communication with global and local stakeholders.
Examples:
Preparation of registration dossier according to local regulations
Preparation of SmPC and PIL and coordination of their drafts with global and local stakeholders
Communication with Authorities (submission of official requests, providing answers for Authorities' request)
Communication with regulatory third-party service providers to ensure the company objectives are met
Problem Solving and Innovation:
Works across multiple markets in complex regulatory environment with high unpredictability of regulatory decisions, not yet fully established regulations (evolving in maturity), lack of transparency and dialogue with Regulatory Authorities, different interpretation and application of regulations/guidelines.
Works in one of the most critical areas in terms of compliance to ensure:

Patients have access to products with minimal possible interruption of supplies because of changing regulatory requirements and GSK continuous improvement of products;
Supplied products are compliant with registered details, so there is no risk for patients' safety or GSK reputation;
Risk of mistakes in products information is managed properly to minimize impact of regulatory related mistakes on business.

Works in one of fast-changing areas where changes are caused by external factors (regulatory requirements and practices), business needs to be aligned for each single country and in line with central procedures of compliance and product improvements. Needs to have the ability to make evaluative judgement.
Works through local regulatory service providers to provide the regulatory support required in market (i.e. appointments, submissions, follow up, response to queries, regulatory intelligence & advocacy)
Interaction:
The role involves interaction with multiple stakeholders internally and externally and requires excellent communication, collaboration and negotiation skills:
Internally:

Country level: LOCs Quality, Medical, Logistics and Distribution, Legal, Commercial
Regional: Regional Regulatory Affairs
Global level: Global Regulatory Affairs, GMS

Externally:
Regulatory Authorities
3rd party service providers
Pharmaceutical Trade Associations
The communication needs to be clear, specific and consistent across all stakeholders both internal and external. It needs to be adapted to manage the diversity, harness the commitment & contribution of stakeholders internally and externally and collaborative to deliver the goal for the organization.
Multi-Cultural Awareness:
The role involves interacting with multiple countries with racial/ethnic diversity as well as variance in socio-economic environment. These factors need to be considered while working on regulatory strategy as well as interacting with internal and external stakeholders since alignment with the country's and state authorities' vision is essential for regulatory strategy or advocacy initiatives to be successful.
Therefore, the role holder should have the:

Ability to write and speak in English and French: Intermediate/upper-intermediate level;
Ability to work within diverse cultures and differing levels of organizational maturity;
High degree of comfort and positive engagement working as a member of a multifunctional and multicultural team
Constant search for Innovation, contributing with passion, and performance achieved with Integrity
Ability for multitasking, quick adaptation, agility and ability to make decisions/influence outcomes that include assessment of the potential impact, attention to detail.
Impact:
Impacts business targets ensuring all new submissions, regulatory variations and renewals are agreed with logistics, commercial teams and in the countries, so they have minimal impact on supplies.
Influences on continuous product supply by ensuring alignment of registered details with original dossiers in multiple countries in WCA (as assigned) and working through third party service providers to achieve desired outcomes as per plan.
Impact on compliance (in complex/dynamic regulatory environment) ensuring that the standards of governance and oversight are applied, and that risks and issues are appropriately managed.