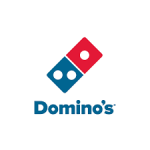 Domino Stores Limited
Food & Beverage Supervisor at Domino Stores Limited. Please ensure you read the job requirements before applying for this position.
Domino Stores Limited, a private Nigerian Group of Companies, operating retail, and hospitality and property business, requires a highly motivated individual to fill the position below:
Job Title: Food & Beverage Supervisor
Location: Sabo, Yaba – Lagos
Employment Type: Full-time
Job Description
We are looking for an ambitious and hardworking Food & Beverage Supervisor to fill the position of a supervisor in a Fast Food Restaurant in its outlet in Lagos.
In this position, the Supervisor will assist in taking a lead in forecasting, planning and controlling the production; sale of food and beverages for the restaurant and bar. The goal is to maximize sales and revenue through customer satisfaction and employee engagement.
Responsibilities
Supervise the day-to-day restaurant and bar operations within budgeted guidelines and to the highest standards
Preserve excellent levels of internal and external customer service
Design exceptional menus, purchase goods and continuously make necessary improvements
Communicate and build strong relationships with vendors
Identify customers' needs and respond proactively to all of their concerns
Lead restaurant & bar team by attracting, recruiting, training and appraising talented personnel
Establish targets, KPI's, schedules, policies and procedures
Provide a two-way communication and nurture an ownership environment with emphasis in motivation and teamwork
Adhere to food, health and safety standards and regulations
Maintain an inventory of all food and liquor
Prepare weekly work schedule for staff
Report on management regarding sales results and productivity
Manage team effectively to meet financial targets.
Qualification
B.Sc or HND in Culinary School and Food Service Management related field or any relevant field of study.
Years of Experience:
Minimum of 3 years management experience obtained in a structured Food & Beverage outlet of a reputable organization.
Requirements:
Proven food and beverage management experience (Restaurant and Bar Experience is a must have).
Working knowledge of various computer software programs (MS Office, restaurant management software, POS)
Ability to spot and resolve problems efficiently
Mastery in delegating multiple tasks
Communication and leadership skills
Up to date with food and beverages trends and best practices
Ability to manage personnel and meet financial targets
Customer-oriented and service-minded.
Application Closing Date
10th August, 2022.
Mode of Application
Interested and qualified candidates should send their CV in M.S Word or PDF format to: [email protected] clearly indicating the Job Title as the subject of your mail.