ATTENTION!!! FOLLOWS US ON GOOGLE NEWS and be the first to know about high paying job vacancies so you can apply IMMEDIATELY. Click here to JOIN GOOGLE NEWS.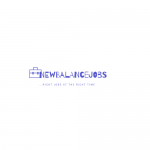 Job Title: Finance Reporting Intermediate Analyst
Job ID: 19117280
Location: Nigeria, Lagos
Job Function: Finance
Time Type: Full time
Grade: All Job Level – All Job Functions
Citibank Nigeria Limited, the leading global financial services company, provides consumers, corporations, governments and institutions with a broad range of financial products and services.
Job Purpose
The Finance Reporting Intermediate Analyst is an intermediate level position responsible for the generation, tracking and submission of financial reports in coordination with the Finance Team. The overall objective of this role is to accurately prepare and report business/financial transactions, reports and statements in accordance with local regulatory guidelines.
Responsibilities
Support the analysis and submission of reports to various constituencies (local regulators, SEC, Fed, OCC, etc.) based on requirements such as US GAAP, US Regulatory, and local statutory reporting
Assist with closing the books and sub-ledgers, including passing appropriate required adjustment entries and consolidating financials at the end of each accounting period
Assist with financial and management reporting, planning and analysis, metrics, monitoring and forecasting
Document and establish business requirement documents, review test scripts, and interact with business partners to ensure successful migrations of key technology releases
Identify and resolve problems using basic Finance knowledge, escalating as needed
Assist with the implement work flow or process change and redesign
Assist in the management of one or more processes, reports, procedures, or products
Execute processes and procedures within defined parameters
Appropriately assess risk when business decisions are made, demonstrating particular consideration for the firm's reputation and safeguarding Citigroup, its clients and assets, by driving compliance with applicable laws, rules and regulations, adhering to Policy, applying sound ethical judgment regarding personal behaviour, conduct and business practices, and escalating, managing and reporting control issues with transparency.
Business Relationships:
Interact with the various business units within the Bank including coverage teams, products and Risk.
Ensure that the control environment remains safe and sound by liaising with Operational Risk Management (ORM), Compliance and the Regulatory Reporting Governance Committee (RRGC).
Act as regulatory liaison by proactively dealing with the requirements of the Central Bank of Nigeria and other regulators.
Qualifications/Requirements
Minimum of 10 Years work experience in Finance;
Bachelor's Degree/University degree or equivalent experience;
Masters degree and professional qualifications will be an added advantage.
Knowledge:
Analytical and Financial Skills: applicant must have understanding of the Firm's financials, balance sheet and income statement with ICG Product knowledge, ability to discern key drivers and risk/opportunities;
Communication skills: will be interacting with the senior management in the franchise, on a variety of internally driven and function driven deliverables;
Teamwork/Relationship Management: the position requires extensive teamwork, partnership and collaboration across Finance and other functions;
Experience in Citi reporting processes or Product processing group will be an added advantage;
Good knowledge of banking products and business;
Knowledge of bank's systems, e.g. Flexcube, Smart, Pearl, etc.
Skills:
Strong interpersonal and communications skills;
Ability to manage and motivate a team of finance professionals;
Good teamwork and project management skills;
Proficiency in Excel, Power point and word office software.
METHOD OF APPLICATION
All those interested in this job should apply via the career portal of Citibank Nigeria now!
Please note: This job description provides a high-level review of the types of work performed. Other job-related duties may be assigned as required.