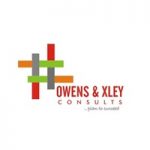 Owens & Xley Consults
Owens & Xley Consults is a full service business consulting and advisory company located in Lagos, Nigeria.
We love creating practical solutions that assist entrepreneurs navigate the day-to- day challenges of running a business.
At Owens and Xley Consults, everything we do is geared towards helping you build the business of your dreams and living the life you desire.
Whether you are thinking of becoming your own boss or currently have your own business, we have solutions designed to support you
Job Title: Fashion Designer
Location: Lekki Phase I, Lagos
Employment Type: Full-time
Role Overview
In this role, you are to conceptualize and create designs with the Creative Director and ensure these designs are properly interpreted and represented by the production team.
Duties and Responsibilities
Create new design ideas.
Produce clear and detailed fashion illustrations by hand or using CAD.
Create presentation and mood boards for edits and collections.
Develop creative ideas at all stages of the design and development process.
Create lines and cohesive collections from start to finish.
Confer with clients to understand their design needs and provide feedback on presented ideas.
Research and stay abreast with current trends.
Select each style's fabric, trims, materials, and colors that fit into a design plan.
Prepare detailed job cards.
Be responsible for consultations, approvals, design, and fittings
Work collaboratively with team members to select seasonal themes, make edits to lines and collections, and create new concepts.
Work collaboratively with the creative director in sourcing fabrics, trims, and other materials.
Work closely with the creative director to create a prototype design.
Work collaboratively with the production team to provide feedback with a clear and concise direction to execute orders properly.
Liaise with the production manager to ensure synergy of the creative and production functions.
Support photo shoots when required.
Oversee the final production of designed garments.
Perform all related tasks as assigned
Qualifications
HND in Fashion Designing
Certification in Design
5 years' experience as a designer
Tailoring experience is an advantage
Requirements:
High level of professionalism
Research skills
Result-oriented team player with exceptional motivation and interpersonal skills.
Good written and verbal communication skills
Good initiative, time and stress management skills
Exceptionally creative
Strong visualization skills.
A keen eye for detail
Confident and pleasant
Knowledgeable about the current trends as it relates to the industry.
Salary Range
N150,000 – N250,000 monthly.
Application Deadline
20th April, 2021.
Method of Application
Interested and qualified candidates should send their CV to: [email protected] using the "Job Title" as the subject of the email.