ATTENTION!!! FOLLOWS US ON GOOGLE NEWS and be the first to know about high paying job vacancies so you can apply IMMEDIATELY. Click here to JOIN GOOGLE NEWS.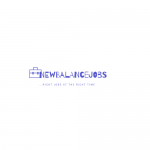 British American Tobacco Company
Executive Assistant
British American Tobacco is all about freedom of choice – whether it's our people or our products. Combined with our entrepreneurial spirit, it's what's driven our phenomenal success. We started trading tobacco over a hundred years ago. Today, we're a multibillion dollar company with more than 200 brands in our portfolio. With robust positions in each of our regional markets, our future looks equally bright too.
Job Number:  18625
Location: Lagos
Level: Non-management
Function: Marketing & Sales
Appointment Type: Permanent
Job Descriptions
British American Tobacco is looking for a new colleague to join us as an Executive Assistant in Lagos, Nigeria
The job purpose is to provide comprehensive and proactive support to the Head of Function on a wide range of complex administrative activities whilst prioritizing and taking personal responsibility for all activities undertaken in order to enhance effectiveness. This role will also be responsible for different day-to-day function duties.
Essential Responsibilities
Manage the work schedule (calendars, visits and work plans) for the Functional Head to ensure optimal use of time and resources.
Develop and implement reports, memos and other analysis and communication materials for internal and external use using the Microsoft office suite (Word, Excel & PowerPoint).
Co-ordinate meetings and engagements for the Functional Leadership Team Provide an effective and efficient administrative service to a high level of competency.
Perform routine transactions such as cash advance, expense statements and retirements as required.
Using electronic calendars, the jobholder will be responsible for the maintenance of diaries, reviewing and responding to electronic mail for the Functional Head as required.
Create Purchase orders for the function and following through to ensure vendor payments are made.
Expense claims and retirements for Function head and Leadership team.
Execute other specific duties that may be assigned from time to time to achieve efficient administration.
Ensure daily POs are done.
Supports operations team in closing overdue/open orders.
Protocol/Events Co-ordination:
Responsible for organizing extensive global travel arrangements for the Functional heads and other Regional visitors- transportation, hotels, letters of Invitation and visas in place.
Provide support to the Function in coordinating/Organizing conferences (local and global), trainings, workshops and team-build events with professionalism.
General Administration / Organizing Administrative Tasks: Flight bookings and accommodation bookings for external and internal stakeholders.
Records Management:
Ensure Files (electronic and hard copies) and Information management systems are aligned with Records Management guidelines
Ensuring that records are kept in line with BAT Records Management guidelines.
Knowledge, Skills and Experience
2-3 years of work experience in a similar role in a leading corporate organization would be an added advantage.
BSc/BA Degree in any field.
Advanced English skills are a must, while French speaking/writing skills are an added advantage.
Solid secretarial and administrative skills, including excellent verbal and written communication.
Applicants must possess very good working knowledge of Word, Excel, and PowerPoint.
The job also demands a person with excellent interpersonal & communication skills and a flair for preparing complex reports and paperwork in English and French.
Good command of software packages, ability to work with new packages and undertake basic database administration.