ATTENTION!!! FOLLOWS US ON GOOGLE NEWS and be the first to know about high paying job vacancies so you can apply IMMEDIATELY. Click here to JOIN GOOGLE NEWS.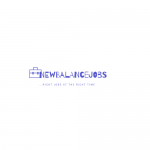 Executive Assistant job at Kantar
We go beyond the obvious, using intelligence, passion and creativity to inspire new thinking and shape the world we live in.
To start a career that is out of the ordinary, please apply…
Job Title: Executive Assistant
Company: Kantar
Job Details
ROLE MISSION STATEMENT
As an Executive Assistant to the Chief Executive Officer and Managing Director, your primary responsibility is to provide an efficient and responsive administrative, organisational, and logistical service, managing and prioritise their time. You will also be responsible for providing full secretarial assistance to the management team during absences to ensure a high level of service is maintained.
This position is of key importance within the organisation and the successful incumbent must have previous secretarial and administrative experience within a fast-paced environment.
KEY OUTCOMES
Ensure busy diary commitments, papers and travel arrangements are managed effectively including producing a daily folder with diary, necessary papers etc. and troubleshooting problems.
Conduct weekly diary meetings to discuss upcoming engagements, invitations and other requests.
Coordinate and process expenses, keeping track of budgets.
Schedule on behalf of them meetings between him and his direct reports and the committees and groups to which he is a member.
Filter general information, queries, phone calls and invitations by redirecting or taking forward such contact as appropriate.
Ensure they are fully briefed on, or prepared for, any engagements they are involved in.
Prepare correspondence on behalf of the CEO, including the drafting of general replies and minute taking.
Ensure guests of your managers are well taken care of.
To attend supervision, training and meetings as and when required.
You may be required to perform other ad-hoc tasks as at when required.
CAPABILITIES
Tertiary education, preferably a degree (B.Com, Business Administration, Project Management or equivalent)
Excellent knowledge of Excel, Word, PowerPoint.
At least a minimum of 5 years working experience
Proven record & relevant PA experience at C-Suite level
Ability to work in deadline driven pressurised environment
Good negotiating and organisational skills
Resourceful and confident
Ability to work independently and within a team
Ability to work on multiple tasks
Excellent communications skills
Team player, flexible, matured and well presented.
Very good interpersonal skills
Kantar Rewards Statement
At Kantar we have an integrated way of rewarding our people based around a simple, clear and consistent set of principles. Our approach helps to ensure we are market competitive and also to support a pay for performance culture, where your reward and career progression opportunities are linked to what you deliver.
Kantar is the world's leading data, insights and consulting company. We understand more about how people think, feel, shop, share, vote and view than anyone else. Combining our expertise in human understanding with advanced technologies, Kantar's 30,000 people help the world's leading organisations succeed and grow.
METHOD OF APPLICATION