ATTENTION!!! FOLLOWS US ON GOOGLE NEWS and be the first to know about high paying job vacancies so you can apply IMMEDIATELY. Click here to JOIN GOOGLE NEWS.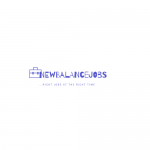 Evidence Manager at Girls Effect
Job Title: Evidence Manager
Company: Girls Effect 
Location: Abuja, Nigeria
We're a creative non-profit, empowering girls to change their lives. Started by the Nike Foundation, we are experts in media, mobile, brand and international development: a unique mix of skills that we use to solve global problems in a different way.
We work across the world in places where girls are marginalized and vulnerable. We create for young people in ways they love and interact with. And it's all delivered through the media and mobile tech they use every day – from apps that build skills, to TV dramas that explore vital issues, to magazines written by girls.
Evidence Manager
The context of the role
Girl Effect is looking for a brilliant qualitative researcher/analyst to lead on work in Nigeria and with the global team based in London. The Evidence Manager will be based in Nigeria and will lead on the design and implementation of girl-centered, innovative and robust research approaches within Girl Effect, designing insights-driven research on subjects including Social and Gender norms, Education, SRH, Nutrition, Health, and Protection, etc.
The Evidence Manager will support the Evidence teams in Girl Effect Nigeria and London in delivering excellent qualitative research and insights that are fit-for-purpose and timely for our partners' programming and supporting ongoing innovation of the Technology Enabled Girls Ambassador (TEGA) approach.
The Evidence Manager will lead on research designs for surveys and field observations for a variety of research projects using TEGA. TEGAs conduct creative, formative and monitoring and evaluation research for Girl Effect and Girl Effect external research projects.  In Nigeria, a major research project will include supporting a consortium delivering a DFID Monitoring and Evaluation Programme in North Eastern Nigeria.
The Evidence Manager will be trained in, and will go on to work with, our in-house participatory, qualitative research methodology, TEGA. This is a girl operated, mobile-based research program, borne out of the understanding that an adolescent girl is more likely to feel comfortable speaking truthfully about her life to another girl like her. TEGA is currently active in Nigeria, India, Bangladesh, Tanzania, Malawi, Rwanda and the USA.
TEGA employs girls from hard to reach communities to become qualified researchers. By equipping these girls with bespoke mobile technology, we can access the data they collect faster and more cost-efficiently than ever before.
All TEGAs are trained to be experienced in talking to girls, boys, adults, community and religious leaders and teachers. Girl Effect continuously assesses TEGAs' ability to interview different respondent types and their qualification with the Market Research Society (MRS) is contingent on them being able to demonstrate their ability to confidently conduct research with multi-demographic groups.
The TEGA methodology adheres to the Lean Research principles, an initiative developed by a team of researchers at the MIT D-Lab to improve the practice of data collection involving people and communities in development and humanitarian contexts.
The Evidence Manager will work directly with girl researchers who are part of Girl Effect's TEGA network, supporting their recruitment, training, and quality assurance aspects of their fieldwork. The Manager will also oversee data cleaning, analysis, and delivery of high-quality qualitative research reports.
The way of working is fast-paced and agile, and the ideal candidate will thrive on this. She/he will also require a natural aptitude for technology and innovation and insight generation.
The role will require regular travel within North Eastern Nigeria, other parts of Nigeria and internationally.
The successful candidate will provide expertise to our work in Nigeria and across the TEGA network
Key Responsibilities- Nigeria specific
Data, Analysis & Reporting
Organizing, designing and carrying out qualitative fieldwork, often with marginalized or vulnerable people, in different locations and contexts across North Eastern Nigeria.
Interpret quantitative data from existing secondary data sets to inform the design of high-quality qualitative research projects.
Conducting qualitative analysis of data conducted through TEGA interviews, workshops and other participatory methods.
Produce insightful research reports with sophisticated advice to support our clients in their decision-making. Communicate and facilitate the use of research results for program improvement, scale-up of best practices, and policy change for strengthened humanitarian service delivery.
Producing high quality and varied research outputs for a range of audiences including analysis, report writing, and presentations where necessary.
Making sure our work is participatory, including working with peer researchers and local partners.
Any other duties as required by the line manager in line with the grade of the post.
TEGA support and training
Lead training/ refresher training of TEGAs and local partners
Manage the TEGA professional development process and provide quality feedback to TEGAs
Maintain TEGA database and collate TEGA portfolios for Market Research Society qualifications
Involve TEGAs in research design, survey design in a systematic and coordinated way
Project Management
Ensure the wellbeing of the TEGA network, through regular check-ins and liaison in the field.
Work with TEGA Project Manager to manage in-country TEGA budget and reporting timelines
Support with procurement and management of local partners, research agencies and translation team
Ensure that TEGA principles and guidelines are upheld by all involved in TEGA projects 
Key Responsibilities- Global
Support the design and delivery of TEGA projects globally, both internally for Girl Effect and external partners
Lead research projects with the support of local or global team members
Contribute to the continued development of TEGA as a qualitative method with the global research team
Mentor junior members of the global TEGA evidence team
Provide surge support on Global TEGA projects
Peer review the work of other TEGA researchers
Potentially write up findings into publishable reports for journal submission
Represent TEGA at conferences, donor meetings and seek to market the method among the research community.
Prepare ethics submission documents for global research projects
Skills and Experience 
Bachelor's degree in psychology, sociology, anthropology or other social science.
Experience related to social or development qualitative research, with a focus on Humanitarian contexts
Must be able to work collaboratively, we encourage creativity and better communication through our supportive culture which values knowledge sharing, learning and working together to achieve the best that we can.
It is a plus that he/she has good and demonstrable skills in NVIVO, ATLAS, Ti and/or other similar qualitative data analysis and research relevant software.
Advanced quantitative analysis skills on excel
Strong project management and organizational skills, including budget management.
Experience in qualitative research tool development, fieldwork, data analysis, and reporting.
An inquisitive and open-minded approach, evidenced by knowledge and understanding of a broad range of research topics and a willingness to learn about new themes, approaches, and techniques when required.
Experience of youth-centered and participatory approaches is essential.
Demonstrated skills in producing high quality, innovative and engaging research presentations and briefings for diverse audiences
Strong cultural awareness and sensitivity about the cultures within which Girl Effect operates.
Knowledge of DFID donor requirements and reporting preferred.
Experience working remotely with colleagues and/or field agencies and ability to work effectively in multicultural teams with varying expertise, skills and backgrounds
Proven examples of the ability to successfully manage multiple projects with diverse stakeholders and hard deadlines to completion, on time and at a high level of quality, with minimal guidance and direction.
Strong communication and organizational skills, facilitate and encourage open communication and strive for effective communication.
Commitment to realizing the potential of girls and to the vision and values of Girl Effect. In particular, a good understanding of Girl Effect's mandate and child-focus, and the ability to ensure this always underpins the support provided.
The right to work in Nigeria, an experience of working in Humanitarian context in North East Nigeria is a plus
Excellent written and fluent spoken English, spoken Hausa will be a plus.
METHOD OF APPLICATION
ALL Interested and qualified? Go to Girl Effect career website on www.girleffect.org to apply