ATTENTION!!! FOLLOWS US ON GOOGLE NEWS and be the first to know about high paying job vacancies so you can apply IMMEDIATELY. Click here to JOIN GOOGLE NEWS.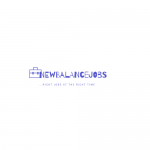 Entry Level Monitoring and Evaluation Officer at Transquisite Consulting
Job Title: Entry Level Monitoring and Evaluation Officer
Company: Transquisite Consulting
Location: Lagos
Transquisite Consulting operates as a Human Resources and Recruitment Consultancy offering bespoke services to develop businesses to reach their maximum potential through the development of employees and identifying key talent that will enhance the brands' objectives. We are in a society where there is a gap between service and delivery, in an economy where excellence has a steep price; Transquisite Consulting today provides the ultimate solutions bringing excellent service delivery cost-effectively. Because we understand that every business has its various short and long term aspirations, each service offered by us is tailored specifically for the objectives of your business. With primary operations in the UK and Nigeria, we have also established partnerships that have enabled us to develop a growing presence in the Sub-Sahara and the Middle East. So let's discuss and design a tailored service specifically for your needs
Details:
We have been engaged to source a Monitor & Evaluation (M&E) Coordinator for a global social-economic no-profit organization who are passionate about eradicating poverty through agriculture.
Collaborating on strategy for survey and data gathering efforts, The M&E Coordinator will work closely with the Innovations Associate and Data Manager to optimize learnings from a continuous survey effort.
This is a where you'll spend 70 – 80% of your time in the field and be responsible for managing the execution of day-to-day survey operations, interacting with field-based staff and their customers, whether to oversee survey collection, run focus groups, or visit trial plots to monitor maize growth.
This is the ideal role for an entry-level professional with a few years' experiences in a supervisory role and looking for a position where you will be nurtured and mentored into a leadership position within an organization who places career development at the core of its ethos
METHOD OF APPLICATION
Please copy ubong.usoroh@transquisiteconsulting.com in your application mail. Also, add the position you are applying for in the subject line, attach your CV and ensure you have had some years working of experience working in this discipline.
Interested and qualified? Go to Transquisite Consulting career website on transquisiteconsulting.com to apply